Can Knowledge Management and CRM work together?
Posted On: October 8, 2019 | 5 mins read

518 Views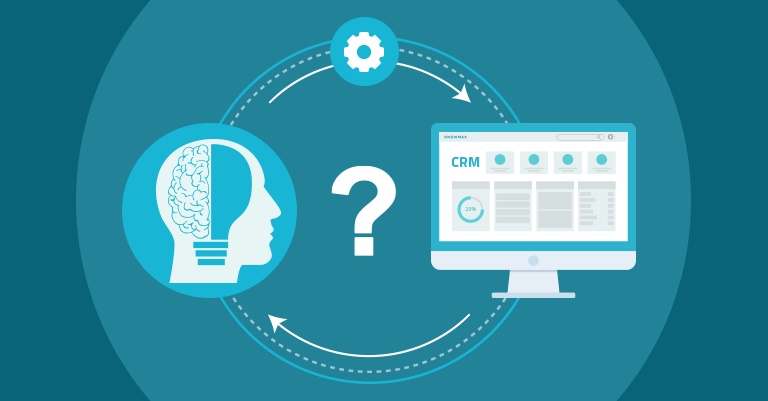 The first interaction or appearance and even the initial stage of communication really matters. Especially, when it comes to communicating with customers, information speaks a lot about the company and CRM is equally important. Knowledge management fosters the flow of information across an organization as well as helps in handling communications.
What knowledge management does?
This basically refers to the creation, curation, and distribution of the scattered information for a company to function seamlessly. Early adopters of knowledge management were the companies who had an urge to stand tall among CX competitors. A vital factor for most of the companies in this digital era is to have a knowledge base at their disposal. Companies that focus on customer intimacy, quality experience & revenue generation can reap the advantages by employing knowledge management software.
Customer service is that particular area where the application of knowledge management tools demonstrate the most significant & tangible benefits for companies. This knowledgebase model supports creating, collecting, managing and disseminating information effectively. Not limited to this, generating value from such assets involve the contribution of Front line agents and other employees across departments that they aim at best practices of knowledge management. While KM is facilitated by artificial intelligence (AI), enterprises can apply it for maximizing outcomes in approaches such as:
Content management
Information usage & analytics
Call center workflows
Department collaboration
Natural language processing systems
However, customer service is incomplete without building and maintaining relationships. Making customer interactions with existing and potential clients is a mandate for empowering business. That is where Customer Relationship Management (CRM) plays a significant role.
How CRM works?
It is built on the foundation of managing relationships with customers, powered by technology, served by people and processes. It is successful in understanding the acquisition and entire lifecycle of the customer. While CRM aims to reduce business issues and develop appropriate balance with customers, it is kind of designated to one route. Hence, CRM is majorly based on the grounds that are confined to a particular set of processes. Companies realize the need that what customers know and how they can deliver a more positive impact in order to build firm relationships. From a CRM perspective, many processes clearly rely on knowledge that includes –
Customer behavior and preferences, customer relationships buying history
Knowledge about the product use and experience quality
Sales personnel knowledge, customer care executive details
Market intelligence, growth statistics, CX driving facets
CRM requires knowledge for and about customers to satisfy the needs of clients and helps companies to serve them in a more authentic way.
Integration is the new wave
CRM and Knowledge Management are entirely different processes, with separate roles to perform and basically different objectives to meet. With the passage of time, companies are observing that the two can work in collaboration for achieving satisfactory business results. The arguments favoring the integration of KM and CRM are getting stronger by the day as customers are demanding better products and personalized services. The knowledge management system primarily caters to in-house activities of creating and providing information to customers while CRM revolves around the customers and the organization. CRM alone is incapable to provide services without the managed knowledge resources. Moreover, amalgamating these two is worthwhile as it can have immense cost-saving and satisfactory impacts. For instance, when we have a client's knowledge available, it is easy to contact them as per needs.
As a result, an initiative like knowledge management turns every CRM activity into a hassle-free experience. Knowmax, a unified repository of knowledge management has the capability to integrate with third-party systems along with CRM for progressive business outcomes and collaborations.
Categories: