Omnichannel customer experience: Empowering Experience Across Touch Points
Posted On: October 9, 2019 | 5 mins read

362 Views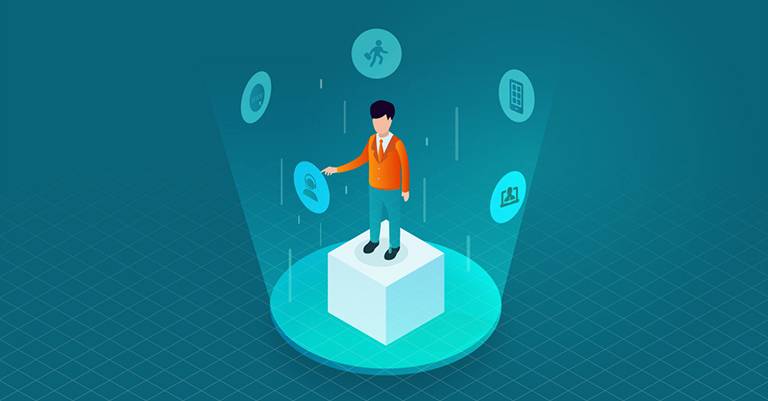 Personalized services always make customers feel special. When a customer feels recognized and appreciated, right at that moment you get a new loyal customer. Starbucks, a leading coffeehouse chain's employee in America learned ASL, especially for its regular deaf customer. Each time, Ibby Piracha (customer who is deaf) steps to the counter and shows the typed order on his phone for the barista to see. But one day, the barista taking an order, used sign language to ask his order surprisingly & handed him a note that said, "I've been learning sign language just so you can have the same experience as every other customer." This showed that Starbucks' support was extraordinary in delivering CX. In simple terms, Omnichannel customer experience is the impact or impression on a customer created by a brand. Not declining the fact that CX as a game-changer for businesses, ensures the credibility of a brand among its consumers. Improving experience for consumers in every way possible is vital for businesses to expand more!
"A walker study found out that by 2020, CX will overtake price and product as the main brand differentiator among competitors."
Omnichannel Customer Experience Strategy
Want to move ahead on customer experience road? Going Omni-channel is the pathway. So, what is omnichannel & how can it help in accelerating business growth? Take a look –
Customers can contact you through various channels, they can send you emails, leave texts, call you or even expect a prompt response over their tweet. In this case, it's vital to reach customers on their preferred touchpoints without complexities. The omnichannel strategy opens the sure-shot guide for enterprises to be interactive as well as approachable in CX. However, as a brand, you might understand the value of being present on multiple channels but having enough resources is a necessity to support your customers on each of those touchpoints.
3C's of omnichannel CX
Convenience
Omnichannel communication with customers makes it easy for customers as well as agents to access information. The key is to make your product or brand services reachable within and out of an organization. Be extremely potential in compiling your information to collect, adjust, disseminate information widely across an organization and improve convenience.
Consistency
Consistency is vital when creating experiences based on a unified brand presence that consumers can trust. Omnichannel strategy and the expectations of your users regarding experience when they interact with a company. Being consistent is all about building and focusing on end-to-end processes, guidelines, and re-structuring all teams to be able to collaborate together to provide a consistent experience from beginning till the end of the CX process.
Communication
Customer experience is not just limited to delivering answers; it's about interactions that complete gaps between support agents and customers. Omnichannel CX with the help of customer support software helps in achieving satisfactory results. Having multiple channels at support agents' end provide them the guarantee to communicate better.
Technology helping in Omnichannel customer experience 
Creating an omnichannel customer experience doesn't mean re-investing in new technologies but using the digital channels that have already been invested in, such as the app, the website, and social network, the CRM, etc, and putting them together in a centralized environment which supports seamless automated pathways. An omnichannel solution should maximize the value of existing digital assets and prioritize them towards facilitating complete customer journeys.
Regardless of whatever platform a customer chooses to contact your business, they can pick up the conversation where they left off and then your business is bound to respond. Trending technologies like Artificial Intelligence (AI) backed bots and knowledge repositories could be the quicker respondent solutions to customer queries.
To summarize with, an effective omnichannel solution necessitates the automation of processes. With the help of intuitive workflows, enable customers to complete activities through self-service, such as complete transactions and purchases, and contact agents potentially getting approved on the spot and time!
Categories: