Benefits of Knowmax call center scripting software include
Reduced Average Handle Time (AHT)
Enhanced First Call Resolution (FCR)
Cognitive scripting for enhanced CX
Improves employee time to proficiency
Features of Knowmax
A simple step-by-step graphical tree through Knowmax's decision tree software makes conversations with customers relevant. Create scripts that are concise and seamless.
Our call center scripting tools allow you to create scripts for any scenario from tracking order status, checking eligibility, or other queries. The scripting tool is industry agnostic as well.
Knowmax allows CRM integration into call center scripts. With this, you can derive improved customer satisfaction by avoiding the repetition of data collection.
Choose from different themes to present your call center scripts, in image theme, color theme, or default theme. You can also color-code scripts for different departments or other purposes.
Knowmax supports over a dozen globally spoken languages. Make call center scripts that troubleshoot your customer's queries without any language barriers.
You can take customer executives' feedback on how helpful a script is with Knowmax call center scripting software. Develop future scripts or make new versions of the same with valuable inputs from your team.
Create cognitive call center scripts with Knowmax
With Knowmax call center scripting features, create precise scripts for any scenario . With a no-code interface and other dynamic elements, just about anyone can create scripts for call center executives that translate into the interactive customer experience.
78%
of customers agreed that natural conversational flow in scripts improves their experience.

Senior Manager-Process & Project Management
Knowmax, a Knowledge Management Platform has expanded our capabilities in terms of communication, information accessibility, and knowledge sharing about products and services with our end customers through digital and assisted channels using Picture Guides for pictorial support regarding various use cases, and their Al based knowledge base, becoming brain to our Chatbot "Saeed". This helps over 120 Contact Center Agents as well as our customers on Mobile App, ChatBot & Website engage with our brand regularly; pushing us closer towards our goal of going digital.
Senior Operations Manager
Exactly what we needed!! Completely understood our problem and provided a service that complemented our business perfectly.

Journey & GTM, Customer Experience
Knowmax is the Device Knowledge Management Solution that Celcom has adopted. The Unique feature set for Picture guides, effortlessly complement its vast repositories of device information. Our customers have used this self-help tool extensively to solve their queries as Knowmax is integrated with our Celcom Life App, reducing the volume of tickets for our CX teams. Knowmax's robust functionality and the ease with which we were able to generate user reports have set this platform at an advantage over its competition.
VP - Customer Experience
To convert customer support teams to customer delight teams, we identified the need for efficient Knowledge Management early on. We needed a platform deeply integrated into our CRM that could capture detailed analytics, and the Knowmax team came to our rescue. With quick onboarding and DIY, no-code content creation, the Knowmax platform catered to all our pain points and helped us improve the customer experience for Gameskraft's 10Mn+ user-base! Decision trees and visual guides for agents helped us reduce AHT by ~10% and improve First contact Resolution by ~15% to bring it up to industry standards.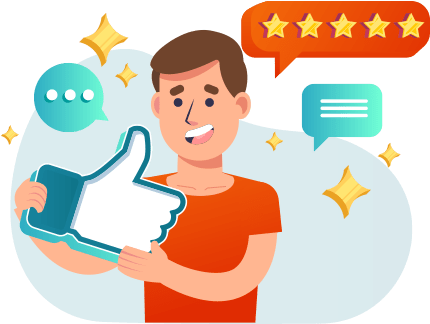 How Call Center scripting helps enhance customer experience?
' 73% of consumers say–valuing their time is the most important thing a company can do when providing customer service.'
Interactive decision trees help call center agents engage effectively with customers. Beyond troubleshooting & support, decision trees tools can be integrated with existing CRM. This enables features such as auto-traverse troubleshooting steps to save conversation documentation time. Thus resulting in lower average handle time (AHT).
Numbers that make us proud & our clients profitable
90%
Call quality at
contact center
73%
Successful chatbot
interactions
12%
Improvement in call
documentation
6 Months
ROI achieved &
savings post that