Single Source Of Truth - Delivered
Great customer experience is no longer a differentiator — It's a must. When every conversation matters – Knowmax ensures seamless customer interactions with guides and self-care assistance across touch points. Empower support advisors and customers with AI backed knowledge management system.
Are you looking for?
Single source
of truth
Create single source of information and differentiate your service bringing omni-channel consistency. Being consistent and reliable builds trust in customers.
Speed up access
to information
Smart auto tagging increases the discoverability of information. Effectively reduce in labour costs to index new information. Faster and accurate resolution.
Deliver instant
actionable answers
Information presentation actively helping users. Deliver consistent and correct information on first contact. Faster navigation resulting in quick decisions.
Faster onboarding
& learning
On-board advisors faster with efficient knowledge tools. Knowmax use cases show effective agent assist reduces average handle time by up to 20%.
Information to
knowledge
The layout and visual appeal of traditional office style documents is transformed. Convert your traditional information items to actionable answers.
Supercharge
your self service
Offer accurate and improved chatbot interactions. Increase first time resolution. Enable your chatbots to answer correctly, First time and every time.
Our solutions
Decision Trees
Create interactive guided workflows for accurate resolution and process implementation.
How-to Guides
Step by step visual guides enable digital adoption along with how-to & troubleshooting guides.
Knowledge Base
Single repository to manage documents, policies & more. Create dynamic FAQs and long tail articles.
Self-service Modules
Setup your support page, train chatbots, enhance in-app support to deflect volumes at contact center.
Learning & Quiz Management
Send out regular updates via text, videos, HTML. Run assessments to find out employee knowledge.
Visual Assistance
Drive Field Service Performance and ensures accurate instruction for each case using AR powered by Knowmax.
Empower your customer engagements
Engage with your customers seamlessly across a range of different channels, including digital channels like mobile, web, chat and assisted channels like Contact centers, retail and on the field with a knowledge base management software.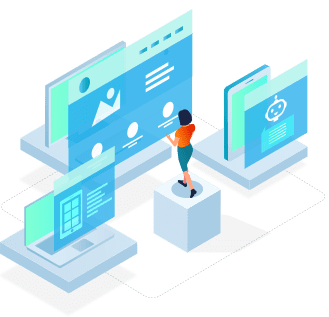 Digital channels
Attain full digital maturity enabling self-service knowledge management system & allowing customers to solve queries more efficiently on their own.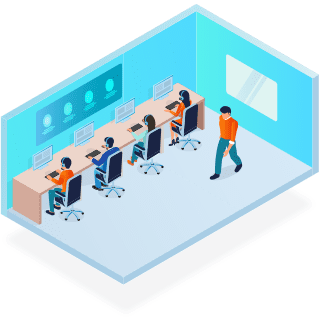 Assisted channels
Empower agent productivity with navigation tools and enable easy discoverability of information using Knowledge base management software.
Contact centers
Retail
Field
---
Business metrics driven by Knowmax
Reduce average
hold time by 30%
Reduce support costs
by 15-20%
30% faster employee
on- boarding
Up to 25% improvement
in chatbot efficiency
30% improvement in
CSAT & NPS
What our customers say

Knowmax, a Knowledge Management Platform has expanded our capabilities in terms of communication, information accessibility, and knowledge sharing about products and services with our end customers through digital and assisted channels using Picture Guides for pictorial support regarding various use cases, and their Al based knowledge base, becoming brain to our Chatbot "Saeed". This helps over 120 Contact Center Agents as well as our customers on Mobile App, ChatBot & Website engage with our brand regularly; pushing us closer towards our goal of going digital.
Turki Al-Farsi
Senior Manager-Process & Project Management

Exactly what we needed!! Completely understood our problem and provided a service that complemented our business perfectly.
Graham Duffy
Senior Operations Manager

Knowmax is an easy to build & maintain omni-channel customer experience platform. Our contact center agents found the decision tree navigation to be seamless making it to comprehend on a single page. Real time analytics helped us understand productivity & quality of our agents. Their customer success team was proactive and helped us during our on-boarding and later for on-going support. This has helped us in reducing AHT and drive Self-Service at NestAway.
Chirag Heda
Head of CX

Working with Knowmax has been an easy and hassle free experience. We got the solution which catered to all our requirements and the implementation was very quick! Special thanks to the team for being available for query resolution and support whenever needed!!
Manya Sharma
Product Manager, Milaap

Knowmax is the Device Knowledge Management Solution that Celcom has adopted. The Unique feature set for Picture guides, effortlessly complement its vast repositories of device information. Our customers have used this self-help tool extensively to solve their queries as Knowmax is integrated with our Celcom Life App, reducing the volume of tickets for our CX teams. Knowmax's robust functionality and the ease with which we were able to generate user reports have set this platform at an advantage over its competition.
Noorazimi Jamari
Journey & GTM, Customer Experience
Integrations with tools that you choose
Explore integrations that make your day-to-day workflow more efficient and familiar.