Imagine looking for information at the right place and the right time of need in the chaos of organizational information amidst many duplicate files.
What if we said you could get what you want from a single source of truth – a knowledge management software?

Knowledge management software is majorly used to simplify the operational tasks performed by businesses internally and externally. Having a knowledge management platform in enterprises can easily collaborate between the several departments and emphasize the need for support professionals to configure information. Moreover, it is an excellent asset for distributing bulky information over a broader range of channels.
In 21 century with advanced Machine Learning & Artificial Intelligence technologies, many knowledge management software have made their way to success.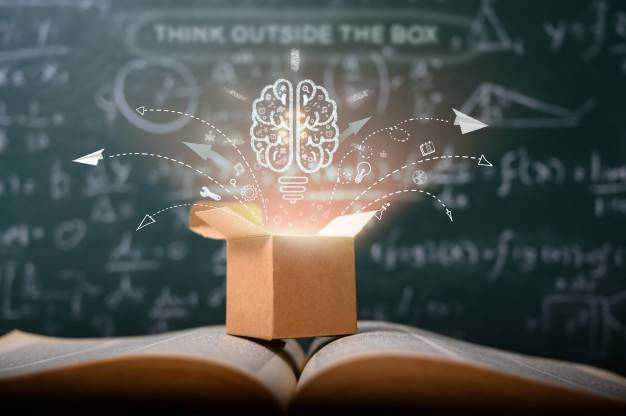 Wait! Here's what you need to know first
Before we delve into the top 7 knowledge management software, note these essential features you absolutely cannot miss out on while looking for knowledge management software.
What makes a knowledge management system unique and how its features support it in compiling, using, and installing makes a difference. Observe the user-friendly characteristics that can support your organizational performance and activities in every way possible include:
1. Authority access
Feature such as authorization control is helpful for admins and management to assign tasks as per requirement.
It allows executing and creating content with access subjective to departments, their roles, designations, etc.
With this, support professionals can easily use servicing when they know who is assigned to what type of work.
2. Feedback analytics
When we have resulted in the front of us, we can do better than expected.
And same is with the information we depend on for customer support; feedback such as which type of content among FAQs, Articles is performing well for customers.
Through feedback analytics, specific alterations can be made to the content for further performance.
3. Multimedia and text editing
Content making and its distribution depend on presenting it, so content alignment and editing are vital.
A feature like a rich text editor, a built-in part of knowledge base software, can help smooth-running content.
4. Omnichannel compatibility
A seamless experience is what every industry strives for, and software in charge of keeping the bulk of knowledge should possibly be a part of it.
A knowledge management system with omnichannel capabilities ensures the distribution of content across touchpoints preferred by customers.
Top 7 Best Knowledge Management Software in 2021
1. Knowmax
Knowmax is one of the best knowledge management software platforms to create and manage your database. It is an Omnichannel Customer Engagement and Self-Service Platform that helps organizations ensure seamless customer interactions with guides and self-care assistance across touchpoints. And also empowers support advisors and customers with a cohesive Digital Enablement solution.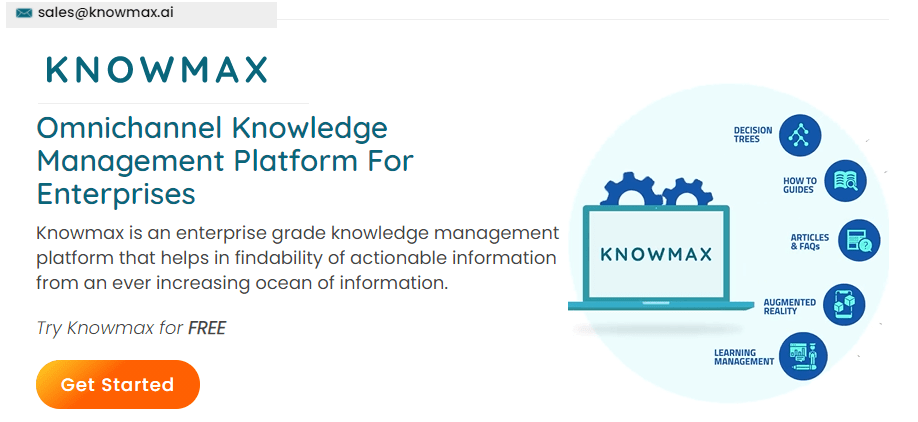 Top features of Knowmax :
Knowmax has powerful search tools which provide google-like elastic search within the knowledge base software at call center as well as self service portals.
Knowmax helps in creating agent scripting with its Decision trees software that helps support teams decide next best action while customer engagement.
Visual guides that offer seamless problem solving is another interesting feature provided.
Analytics of top keywords and taggings are notified when searched unlike a lot of other knowledge base software.
Knowmax works with all major contact support centers including industries like Telecom, E-commerce, Pharma and healthcare, etc. It can be used by anybody and does not require coding knowledge.
2. Zendesk Guide
Zendesk Guide is a knowledge management software. It enables you to provide end-users with a complete self-service support option and empowers agents to better help customers. Using Guide you can create a help center that includes: Branded customer-facing support site. Knowledge base, for publishing self-service content.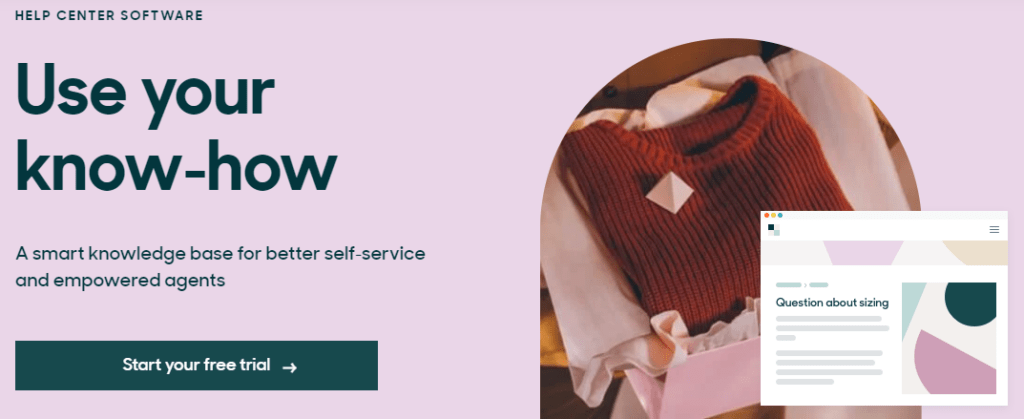 Top Features of Zendesk:
Managing support tickets through knowledge base software.
Has a CRM integration called Sunshine.
Tools & designs provided by Zendesk
Zendesk is suited for enterprises that want to manage their call center traffic.
It can however take a while to learn this software and use it optimally.
3. Freshdesk
Freshdesk is a cloud-based customer support software that is both feature-rich and easy to use. With multiple support channels available, including live chat, email, phone, and social media, you can help customers through their preferred communication method.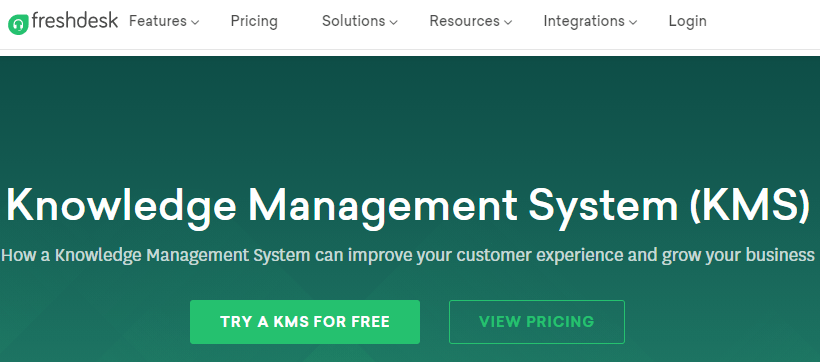 Top Features of Freshdesk:
Automatic support in regard to self service and ticket deflection is made easier through Freshdesk.
Conversations can be streamlined on one platform.
Insights are accessible and analytics appear on the dashboard for easy access.
Freshworks is best suited for those enterprises in the micro or small category.
4. Document360
Document360 Knowledge base platform enables your help center creation through end-user interface and multiple third-party integrations. Get set up in minutes & reduce your support request up to 50%. Create, collaborate, and publish a self-service Knowledge base with our easy-to-use document management SaaS platform.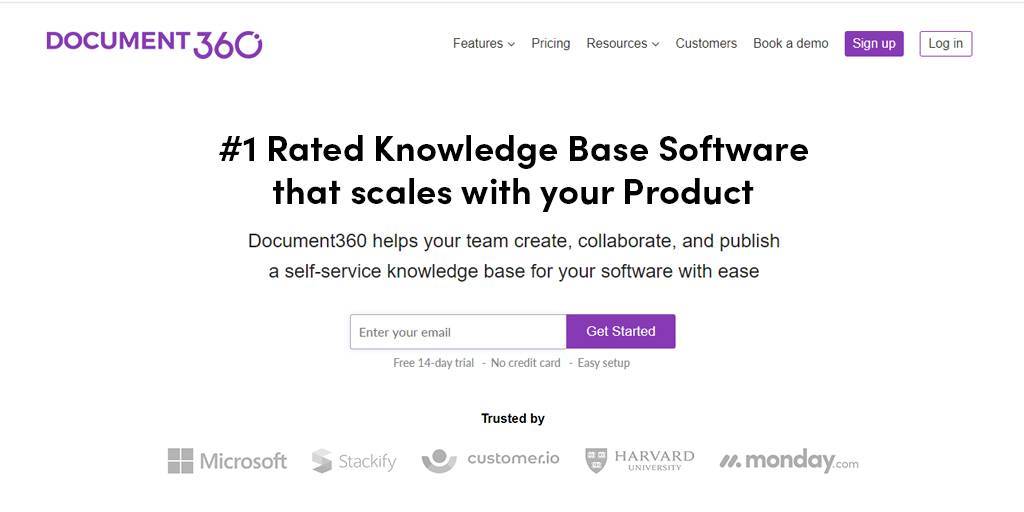 Top Features of Document 360:
The document360 knowledge base software provides intelligent search which suggests related keywords while looking for anything.
The simple and clean user interface helps ease of use very straightforwardly.
The analytics of Document360 collects data of those questions that were failed to be resolved along with the normal analytics collected.
Document360 is a great tool for startups in the medical or logistics area.
5. ProProf
Simple yet powerful ProProfs Knowledge Base software is designed to help businesses create documentation, knowledge base, help sites, FAQs, user manuals, user guides, and more. Comprising unmatched features, smart settings, and integrations, the software is immensely helpful for reducing customer support tickets, managing business knowledge, and facilitating easy access to it.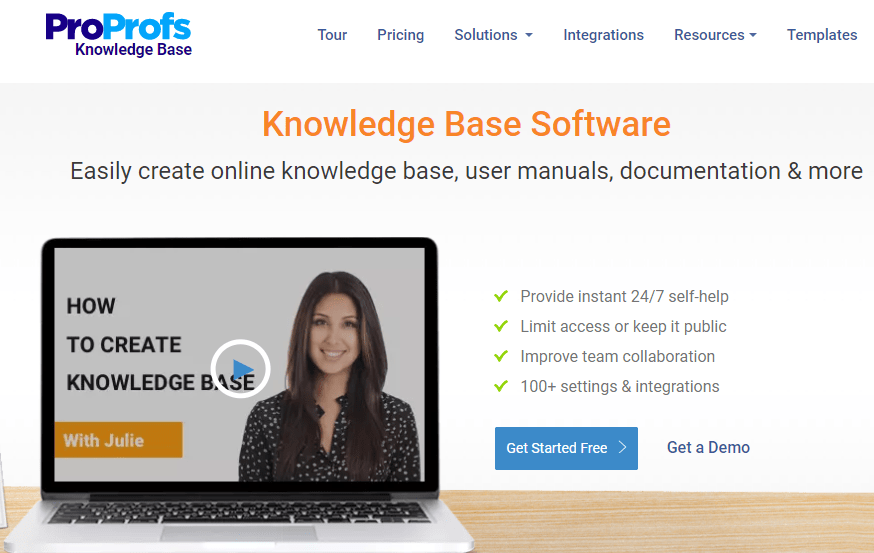 Top Features of Proprofs:
Proprofs has one the best tools collection for a knowledge base software.You think of it it has the tools you'd need.
Integration with other softwares is made extremely easy on Propfros.
Usage is made easy with its clean UI.
Proprofs creates better team collaboration for SMEs.
6. Helpjuice
Helpjuice is an easy-to-use and most powerful knowledge base software designed from the ground up to help scale your customer support and collaborate better with your team.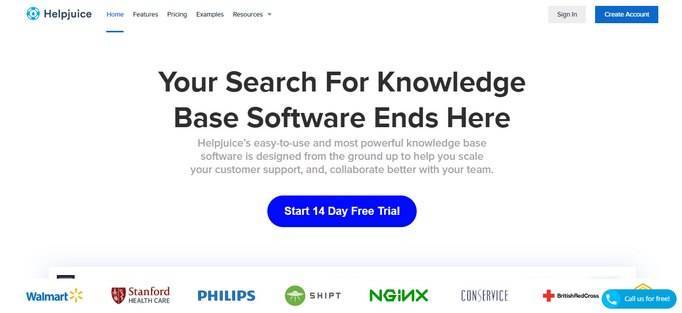 Top Features of Helpjuice:
Helpjuice provides various themes for the customization of your information.
The analytics Helpjuice provides you with includes all the usage of the information consumed on this particular knowledge base software.
The leading-edge software it provides for the search options is quick and precise.
Help juice creates a fun interactive UI and suits anyone in the mid-market range or above.
7. Zoho Wiki
Zoho wiki helps organize content by creating pages and subpages for different topics. Build page hierarchies using sitemaps, and import word documents into your wiki.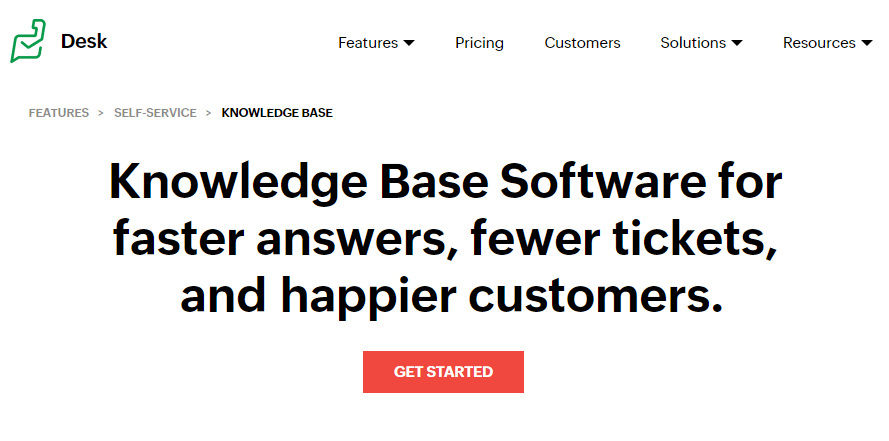 Top Features of Zoho Wiki:
Content management is made easy on Zoho Wiki through the separate page options it provides along with sub categories into thee fit.
The organisation of workspaces is region specific and detail oriented eliminating a cluttered space.
Actual time notifications provided by Zoho Wiki enables authorized users to know whenever data is updated or changes are made.
Zoho Wiki is suitable for online knowledge sharing across teams in enterprises.

5 benefits of Knowledge Management Software

Knowledge base software makes everything possible which is needed by the customers in terms of convenience. Knowledge management tools cater to help-desk initiatives that effectively deliver managed information to the customers who need it, and for the agents who deliver it. Moreover, it does more than what we consider such as:

1. Increase FCR quality
Knowledge management platform means agents are more likely to find information within a fraction of seconds that will encourage them to deliver resolutions in the first contact more often.

2. Enable detailed assistance for agents
Knowledge base software ensures the task of creating and disseminating content in easy-to-understand formats. The precise content based on lengthy topics related to customer queries can be achieved by good support of knowledge-sharing software.

3. Make information findability easier
No need to dive into the ocean of information when a KMS can safeguard you. Knowledge management software collects content in a unified space making it easy for support agents to find, assemble, and spread it across channels.

4. Departmental collaboration
When an organization has knowledge-sharing software at their disposal, they don't have to worry about how to coordinate the departments. Knowledge management software breaks the silos and makes sure that every department works smoothly.

5. Save OPEX and time
When information is easy to access, it reduces the need for acquiring more assets which may result in operational expenses. Support teams through a knowledge management system can save time with documented and shared processes that can be recreated from time to time.

Why should businesses adopt Knowledge Management software?
1. To keep a ready repository in knowledge base software of all company-related information, ensuring that information is safe and accessible to stakeholders, with set permissions.
2. To facilitate informed decision-making capabilities in organizations as well as to optimize the user experience.
3. To improve an organization's operational and business process efficiency.
4. To maintain and enhance customer experience by enabling CX associates to deliver optimum support to callers/enquirers.
5. To train and retrieve knowledge for chatbots, using Natural Language Processing, Machine Learning, AI, and strategic keywords, and phrases.
6. To promote Self-care.

According to McKinsey, companies focused on providing a superior experience across customer journeys realized a 10-15% increase in revenue and a 20% increase in customer satisfaction.

Knowledge Management Software for Customer Experience
If a business wants to remain competitive as per its industry, it has to improve the customer experience by providing remarkable support. Customers want their problems solved and questions answered effectively and as quickly as possible.

And undoubtedly, knowledge management is the best trick to achieve favorable outcomes in every experience that the support team delivers. Enhanced customer experience attracts potential customers, investors, and dealers that initiate positive consequences for the company.
With contextual knowledge-sharing software available to the customer or service provider, time-to-resolution gets reduced by 20% – 80%.
Conclusion
Choosing the best option available in every organization's goal. It is important to note that the knowledge base platform comes with a trial option just in case you want to work it out after testing the knowledge. For you, it should not be the question of why to choose a platform as it is pretty clear about how miraculous a knowledge base software can be.
The best way to choose after looking at the above best knowledge management software of 2021 is how well you can customize it, mould it and bring it into your organization for growth and excellence. Just be sure to research and go with what suits your organization the best.