Knowledge Sharing: What are its different benefits in an organization?
Posted On: June 26, 2020 | 11 mins read

292 Views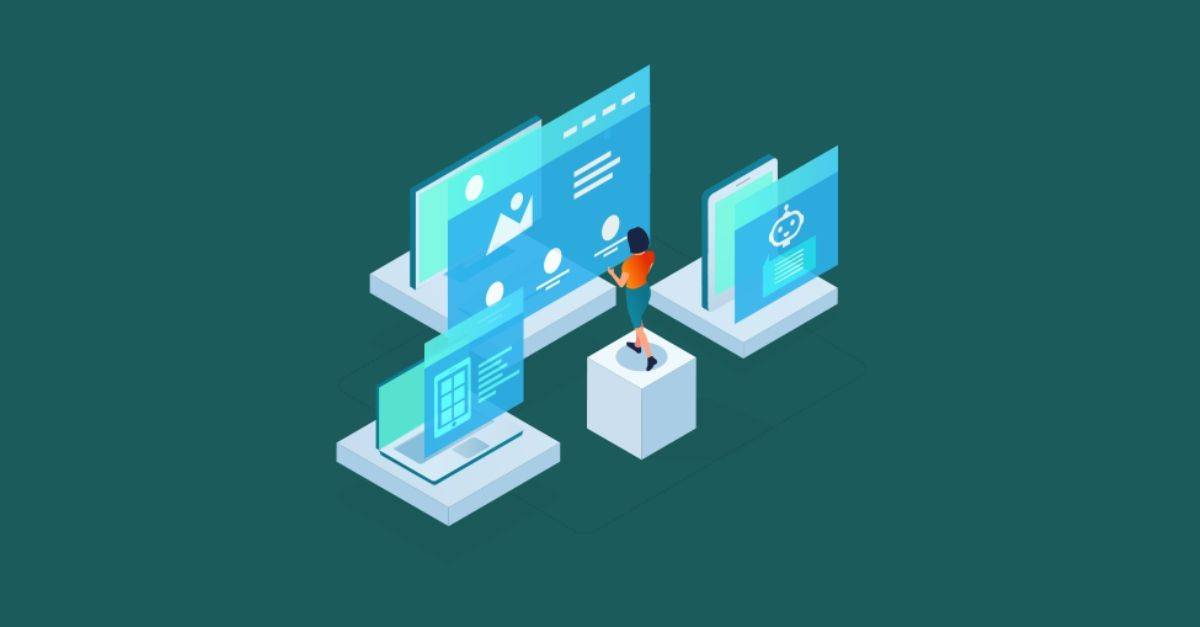 'Knowledge sharing is the sharing of knowledge available or created by one person, institute, or group to the other person, institute, or group for the purpose of informing, transfer, and exchange of facts and information between the parties involved.'
The definition above is the most complete and precise definition of knowledge sharing till the times but is it not obvious that once any knowledge is created, it shall be shared?
It is indeed obvious but the fact that the awareness on how to create such a perfectly shareable and visible knowledge is to be created and how to share it along the right channels, in the right sizes, with the right people does the trick.
According to David Derbyshire, the average amount of data impressions created or received first hand by an individual equals reading of 174 newspapers per day!
What are knowledge sharing systems?
Let us understand this through a typical market economy structure. The entire market system could be drawn as directly proportional between demand and supply forces starting with barter exchange and ending with the same. However, right from the manufacturing till end consumption, an entire supply chain management comes into place.
Similarly, since the time when an organization is established, and even before its mainstream operations come to a roll, immense knowledge is created. All of it needs to be stored so as to be a ready repository of information and data in the true sense at any given point of time.
The knowledge is created bit by bit and an ocean of unattended knowledge can get piled up. To prevent the same, an effective knowledge sharing system is required to carry out the on-going process. Once knowledge is created and content is tagged, proper documents and folders must be chosen to upload the files on to. The editing, viewing, and publishing rights have to be given out to the employees in accordance with their designations respectively.
There are two parties in this entire process
The distributors: are those who are to be held in charge and accountable for all the knowledge being created. They are responsible for figuring out who all stand in need of knowledge to what extent and how shall their requirements be attended. They take control of the demands of the receivers both inside and outside of the organization.
The receivers: are those who need the information. If outside the organization, the receivers shall always search for best information available online free of cost. The receivers within the organization contribute to over 80% of all such knowledge and expect to have it categorized, arranged, and handy as and when needed for usage or dispersal.
Various touchpoints where internal or external parties to knowledge reach out are:
Mails
Blogs
Articles
E-books
White papers
Knowledge hub
Social media handles
Knowledge sharing culture in corporates
Knowledge sharing culture refers to a non-static system of rules and procedures followed for long by any organization to carry put sharing, transfer, and distribution of knowledge. A properly created cloud repository of information or knowledge base is created using several knowledge creation tools like decision trees, visual how-to guides, AI chatbots, etc.
A knowledge sharing platform is thus necessary to succeed and complete the process. It brings the employees and associates on same page thus helping in better communication. When all departments are updated with the latest knowledge, information, policy, or scheme, it becomes extremely easy for them to work that information out in a manner beneficial to all.
Here's a detailed guide to help you deploy knowledge sharing as a routine culture just by following a few simple steps:
Transparency
The knowledge being shared must be transparent and true to its core. Deriving facts of knowledge is not wrong nor is tweaking them to an appropriate amount. But twisting facts or rounding them off leads to grave troubles to all those using them down to zero figures.
Synchronization
The information shared must be same for all the departments. This does not mean that all information supplied to sales department should essentially be supplied or held back from marketing department. It means that a particular piece of information supplied to all departments should be exactly same and rationalized together.
Communication
A thorough communication is a must in between all departments so as to avoid missing out on anything of importance. The chain should be horizontal, vertical, and diagonal as well. To know the parties and individuals who can best help in circulation of knowledge and its assessment, communication is the key.
Networking
Proper meetings and informal talk-it-out sessions should be organized to facilitate free flow of ideas, thoughts, observations, and complaints amid the team. The employees should start to feel responsible and know the importance of their existence in the organization to drive better quality of inspiration in work.
Collaboration
The collaboration of knowledge sharing and knowledge base is inevitable. A purely made-for-each-other pair, they must co-exist and work hand-in-hand to ensure the success of any enterprise. A good knowledge base is recognized by the content being supervised to be kept abreast with recent most changes, proper tagging, redirecting, integration, and proper collaborations with third party distributors as well.
Knowledge sharing benefits
A lot has been said and done on the tips and tricks of knowledge sharing. But why is it so important to pay this humongous amount of attention to the intricacies of sharing what is naturally going to be circulated?
Here is a quick fact check-
More than 80%of Americans say employee communication is key to developing trust with their employers.
74% of employees feel they are missing out on major company information and news.
98%of employees use at least one social media site for personal use, of which 50% are already posting about their company.
Now we pretty much know why it is important. Let us see how instead:
Plough back talent
Sharing knowledge while keeping it open for internal assessment, remarks, discussion, and criticism leads to knowledge audit. Your employees will be more pro-active and use their best knowledge and experience to help you grow and evolve as well.
Speed up the trails
Slow and steady might have won the race on foot, but with technology, fast and rickety sets the winning foot down. Know what is happening around you should definitely affect you and the quality as well as quantity of your output. The industry norms must be met, lest surpassed to attain a steady grasp of the market.
Sacks up innovation
Sharing and receiving better ensures innovating better. The employees get the recent most updates and circulars thus advocating a hyperactive mind at work. This inspires others as well to strive and give their best for the organization. Any appreciation thus attained sounds like a reward for the blood and sweat invested.
Customers in the house
The customers feel like a party in their mind when all they need is right in front of them with no digging and no waiting. In a market as vulnerable as now, to manage the customer's attention and appreciation at the same time is like hitting all time Herculean high.
Honey, its money!
Who at all hates a friendly pocket? To spend a lot does not ensure proper knowledge sharing and content traffic but to spend wise does. It is important to your audience and tracks their likes, dislikes, pattern shifts, etc.  Once you have all the leads and resources, you can invest wisely and earn wiser.
How knowledge sharing should happen in companies?
Sharing knowledge requires psychological expertise to aim and target your niche. Once you know your knowledge, use appropriate tools to shape it all in a shareable format. Study the channel and platforms to be used along with the extent of visibility your content shall achieve with that. Keep alternative options and plans ready to avoid any potential back firings from taking place. Start by calculating the obvious reactions but keep your team prepared to encounter all the unforeseen frames as well.
Each situation has learning to deliver and some blind spots to be highlighted. Keep your eyes towards all only then can your experts do true justice to the amount of effort that has been invested in researching, verifying, comparing, and compiling the knowledge base using various knowledge creation and management tools. It all not only makes your knowledge easily understandable but also opens up a two-way communication cycle with the customers providing direct and unfiltered insights on your next move.
Conclusion
Organizations are now shrinking spaces but winged horizons to thoughts, creativity, and collaborative output. Compromising on sharing knowledge in the workplace can lead to misjudged results. A final word however is, when you take the ownership of the work being done under you is the actual moment you realize the struggle being put behind by each employee and the rough stakes they are bidding on in the market.
To ensure a fair and optimistic result, draw your experts' attention to those details that might always seem irrelevant to the common eyes. Do not hesitate in going the extra mile as the stones left unturned might hold the real treasure troves you have been hunting for!
Categories: