Though organizations have begun identifying the need for a knowledge base, the complexities of creating one that's efficient and easy to use are often harder to grasp.
With careful planning, an openness to reinvention, and continual monitoring, you can organize your customer service content in a way that benefits agents and customers equally.
Common Challenges: What measures should you take to organize your customer service content?
While each organization must craft and follow its own unique content strategy, there are a few overarching guidelines that every organization can benefit from. These are:
1. Start with your homework
To identify the kind of content you need, and how you can organize your customer service content, you must first identify how to meet your customer's needs. This doesn't just mean listing FAQs and jotting down their answers – you need to focus on searchability & findability of information.
Consider this scenario: As a company that offers E-Commerce Solutions, you've hired a team to write articles about your offerings on a daily basis. However, the articles appear on a micro-website in a grid format, without any other discernible system for searching (see Figure 1).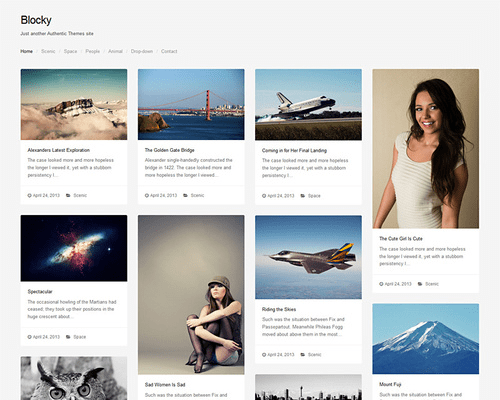 From a customer or agent perspective, this means endless scrolling until the right topic comes along. Even with a search functionality enabled on your knowledge base, the truth is that customers will still find it challenging to discover the right content piece for their needs unless they type in the appropriate key-phrases.
Now, consider Expedia (Figure 2). By segmenting content into easily identifiable categories, the brand allows customers and agents to quickly navigate the knowledge base and pull up the desired solutions.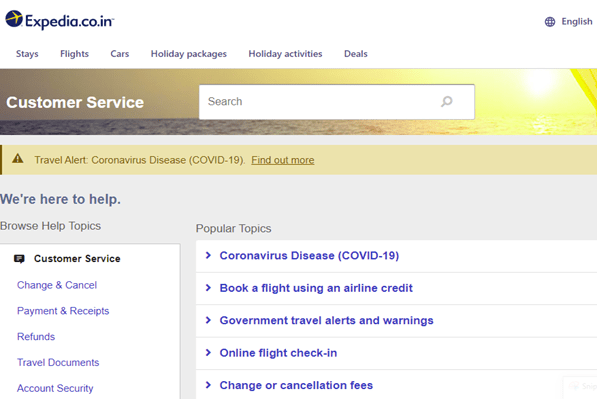 Once you understand the type of content you want to put in your knowledge base you must:
Decide how to group your content based on relevant themes and subcategorize information.
Identify how content pieces can relate to one another and based on that interlink them.
Make the repository future-proof (that is, you should be able to add new content or content groups as your offerings grow).
Understand how consumers and agents interact with your content.
2. Build a technology plan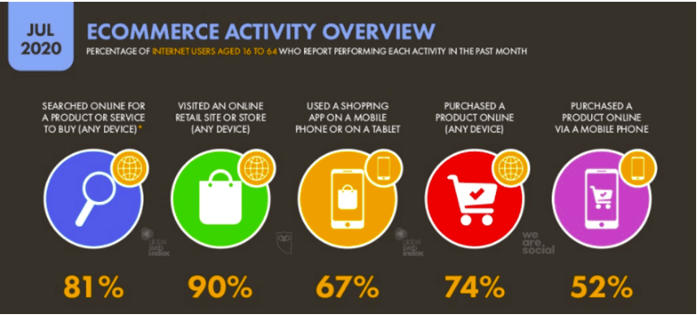 As indicated by Figure 3, 81% of customers conducted searches online to find products or services. While e-commerce search results showcasing your product certainly do have their place in decision-making, the value of a knowledge base simply cannot be discounted while driving decisions.
Your knowledge base should be accessible across different technologies – including FAQs for customer service, how-to guides PDFs and more.
3. Develop meaningful content
Once you have the right content, a good UI, and technological support, the next challenge is to ensure that your content offers value to customers and agents. To do so, your content must:
Be written concisely, and offer solutions quickly.
Have clear titles, SEO-hygiene, and accurate categorization.
Include visual elements, such as step-by-step diagrams or infographics that your customers and agents can leverage.
4. Ensure easy-retrievability
It's easy to lose sight of the fact that your agents are just as dependent on your customer service content, as your consumers. So, the content should be easy to retrieve during phone calls, to ensure that customers can walk away with their solutions quickly. To enhance the customer service experience, you can also employ solutions like call centre agent scripting that buys the agent time to look for solutions, without keeping the customer on hold. Call centre agent scripting also guarantees polite conversation and empathy
Things to keep in mind while selecting a customer service content software
1. What deployment do you prefer?
Customer service software is available in many forms, so one of the primary factors to consider is whether you prefer on-site Software as a Service (SaaS) deployment or an open-source platform. The former allows you to store your data at your campus, while also enjoying ownership of the software. The latter, on the other hand, only requires you to log-in via your browser.
| | |
| --- | --- |
| SaaS | Open Source |
| You have greater control over your data. | You do not have to pay any for licensing |
| You will require the inhouse IT team for maintenance. | Additional services must be paid for separately. |
| You save money over time, even though the initial investment is high. | You end up paying more with time, even though the start-up fee is much lower. |
2. Identify the features you require
Many customer service software offers a plethora of features, however, complicating the system to add features you rarely use can only serve to confuse your agents, and slow-down the service process. Ensure that the software you choose is scalable and can enable automated solutions, when you need them.
3. Prioritize software that lets you offer a self-service model to customers
The right customer service software can help your customers retrieve vital information while troubleshooting, without wasting time. The software should also be able to accommodate frequent changes to content as your team continues to add new items to the library.
4. Offer a good agent experience
Gaining valuable insights from the people who must use the software is the best way to determine which one works for your organization. If your software facilitates call center agent scripting, ask your agents:
How easy is it to access the scripts?
Do the scripts offer any value?
Can you access other content while scripts are open?
Similarly, ask a group of reviewers to test the software from the perspective of customers. Find out:
How hard is it to search for solutions?
Are there functions in place to contact live agents?
Is the platform in itself easy to use?
Finally, speak to your customer service leaders and ask:
How scalable is this product?
Can you integrate modern technologies (such as sharing on social media, using AI, etc) when the need arises?
What are the gaps in the software's offerings?
Evaluate the software with your team and find out which one ticks all the right boxes for your organization.
5. Offer personalized customer service content
Each customer is an individual and thus requires personalized solutions that align with their needs and personas. The software you choose should allow your agents to access personalized content that is created on the foundation of the customer's habits.
Benefits of having a centralized knowledge base
Integrating a knowledge base undoubtedly adds value to your organization by making your customer service agents more efficient, and customers more satisfied. Your organization can stand to gain the following by leveraging customer service content through a knowledge base:
Greater efficiency – with effective solutions that can be accessed quickly, your call centre agents will be able to get the job done faster.
More customer loyalty and trust – when customers perceive brands to be helpful, they are more likely to return for future purchases.
Better consistency in content marketing – creating regular posts on your products and services while adding value for the readers is half the battle won, when it comes to content marketing.
Reduction of overheads and costs – creating a self-service format for customers to troubleshoot can reduce the need for a large customer service team.
Facilitate Customer engagement on assisted as well as digital channels
While creating a customer service content strategy, organizations must consider an omnichannel approach that includes social media, text messaging, emailing, and instant messaging. In fact, a study by PWC  indicates that omnichannel strategies will significantly take over multi-channel strategies moving forward.
Today's consumers value quick responses, solutions that can be found independently, and transparent communication that's designed to help them.
Turning to digital channels to improve customer engagement can boost loyalty, sales, and even customer advocacy in the long run.
Conclusion
Developing & organizing customer service content can prove to be the most significant efforts undertaken by organizations in an age when 'self-service' is a consumer mantra.
To know more about creating a knowledge base with comprehensive customer service content, get in touch!
Categories: