Decision Trees To Improve Customer Experience
Posted On: March 20, 2020 | 6 mins read

619 Views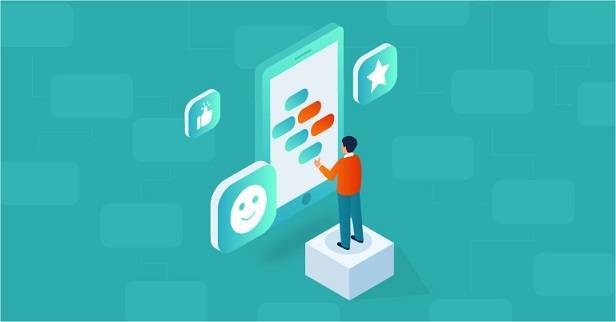 "Whenever you see a successful business, someone once made a courageous decision."
~ Peter F. Drucker
According to research by Harvard business review, inheriting decision trees tool in an organization can manage various courses of actions with greater ease & clarity. With this, decision trees have become an ultimate choice for many others.
What's the secret behind businesses becoming successful? It's a great customer experience (CX) they serve. Companies providing call center facilities suffer true hassle quite often. Imagine you called a call center agent for your mobile internet weren't working and he kept your call on hold for about 10 minutes with some hammering music on in middle of a busy workday. Even after waiting for so long, your issue isn't fixed. In such situations, customers tend to grow impatient and develop a strong negative image. This gets bound to reflect a dropping curve in your CX stats.
If this flow of delayed dealing with customers goes on, would you take their services again? Or will that company ever succeed with such services?
We are now quite clear about the problems that are faced by various brands. Question that arises is what solution does technology offer in the context to improve customer experience?
Decision trees- a sure shot solution
We all are using decision trees in our daily lives and we aren't aware of that. Imagine things we perform during a weekend, let's say visiting our grandparents, going out for a movie or pampering ourselves. All of these depend on various factors like- money, weather, health, etc. We all introspect about things that could work best for us? Accordingly, an intuitive decision tree is created.
Likewise, with exhaustive workflows & processes online, it's quite troublesome for agents to provide the right solution at the right time. Here's where decision trees come to rescue. They are simple yet powerful ways to assist agents in handling complex customer queries with a guided workflow as per business needs. This is quite helpful to improve customer experience at contact center.
Decision trees to improve customer experience
24/7 customer support is a priority for every organization. Decision trees can be seamlessly and effortlessly integrated with any channel of preferred choice. Consider an example of an agent figuring out customer's issue over non-functional internet services; with decision trees by their side, agents can solve queries in few clicks without any hassle, thereby delivering the right information at right time.
With troubleshooting of issues getting this smooth and easy, the agents are empowered to improve their productivity
This also ensures:
Easy searchability & findability of content: When right information is available at right time, it reduces time consumed in searching and finding relevant content. Apt usage of keywords helps in popping out relevant content in minimal clicks.
Reduction in AHT: It is quite evident that average handling time of a query will be reduced when decision trees sort customer queries quickly.
Reduction in operational cost: Calling an agent & waiting for long costs double the time of chat, therefore when queries are solved within few clicks it will automatically cut operational cost as lesser manpower will be required.
Unified flow of information across touch-points: Embedding decision trees tool in an organization's knowledge base can serve unified flow of information across different touch-points such as websites, applications, etc. Same information will be circulated across all channels resulting in uniformity of data.
Decision trees not only assist agents in handling issues but also empower customers in resolving their queries themselves. Also, many entrepreneurs believe in confidentiality of information to which the admin can monitor and control the access rights by assigning the roles and responsibilities at each designation and each department. Self-service is pitched in here for unified CX empowering customers to troubleshoot issues themselves.
To bottom up
Decision trees make it easier for on-boarding of new hires as well as tenured agents to improve their efficiency & productivity.
With a hassle proof environment, handling of query becomes smooth hence providing a sigh of relief to the agents.
Self-service is another feature that empowers customers to solve queries themselves.
AI-backed chatbots with natural language processors support customers for resolving their issues in their preferred language.
Longevity of any business depends upon great customer experience. Therefore, long term sustainability of a brand can only be achieved with smooth decision making combined with gratified CX. All of this can be accomplished by inheriting decision tree tools in an organization.
Categories: