Top 10 Knowledge Base Benefits For Call Centers
Posted On: June 10, 2020 | 8 mins read

891 Views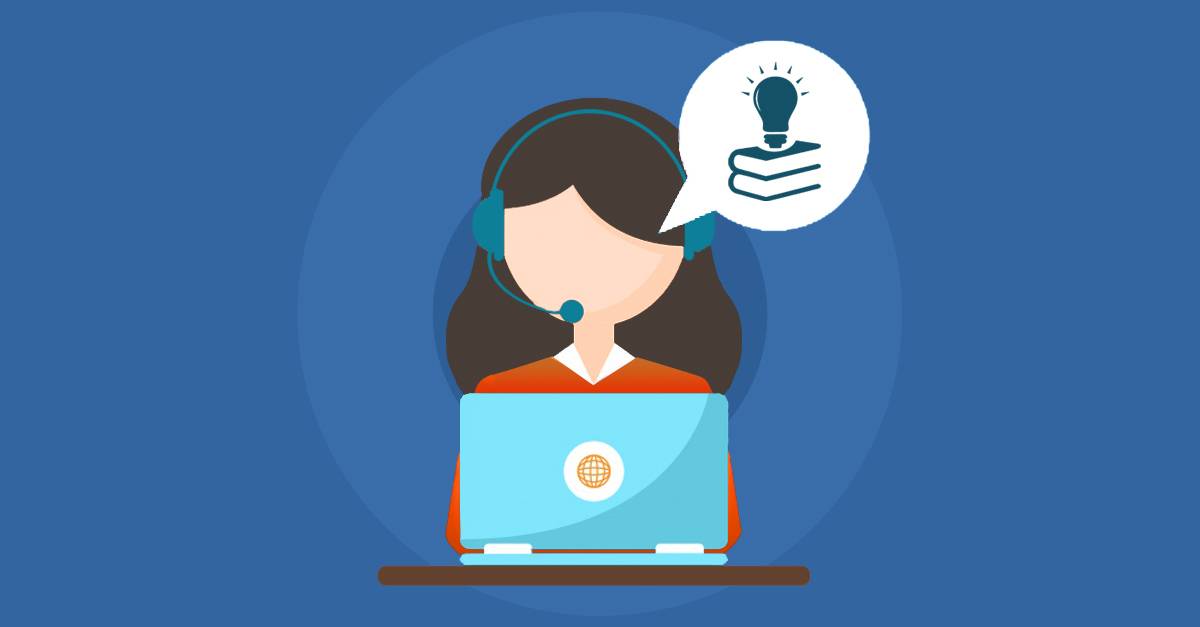 Contact centers can become the center of high investments and low returns, they essentially require a good knowledge base software. Having a call center knowledge base software can help them earn profitable revenues and minimize all extra costs. The reluctance of top management regarding expenses and investments for call centers can thus be dealt with by bringing in more happy customers and strike a regular interaction with great metrics in return.
Call centers are establishments that represent the primary purpose of customer service. Training and hiring quality agents for the call center increases customer service quality. Implementation of 'solution at customer's doorsteps' makes it easy for both agents and customers to work out issues and move to quick resolutions. Trainers train both agents as well as chatbots to improve the tone of communication keeping it friendly yet focused. It increases the efficiency of agents and gives them fledged knowledge about their respective jobs.
What Is A Knowledge Base?
Knowledge base is a centralized repositories for creating, curating, and communicating essential information. This knowledge is to be kept simple and crisp for the understanding of all its users. The visitors to a knowledge base are agents, employees, customers, and users. It can be in form of FAQs, decision trees, visual guides, videos, and bot interactions for better understanding. A good knowledge base software combines all data and information whether internally or externally related to an organization. Nowadays a repository has become an integral a part of any company.
4 Benefits Of Call Center Knowledge Base
1. Easy findability of knowledge
Time is essential when an agent is providing their service to a customer. It can be over call or over video conferencing. The essence of time on delivering quick solutions cannot be ruled out. It is thus important for the knowledge base to have quick and easy searchability for the knowledge.
2. Enhance customer loyalty and trust
Customer loyalty is not built with a magic wand but earned over a period of time. Access to quality information across the company's service channels builds customers' trust in the company. This eventually improves customer trust.
3. Decrease Operations Cost
A knowledge base that is ready with the information fed in the form of decision trees or visual guides helps the brand with steady solution provision. This reduces service costs of agents as all such queries get diverted to self service platforms.
4. Improve FCR
FCR refers to first call resolution. The customers are always panicked from the time of problem encounter till the time of resolution. Self service portals help the website or mobile application to come up with reliable solutions. These solutions must be quick, apt, verified, and easy to execute with minimum or no agent assistance. Integrations like knowledge management system, AI-powered chatbot, and call-back options helps customers to independently solve the issues releasing pressure of pending tickets from over agents.
5. Create New Help Articles
Support agents can use knowledge base for finding information as well as for creating a new help articles. These articles can be recorded on the system as internal knowledge. Knowledge base helps support agents to record questions during a live call. Recorded as draft article, these are directly pushed to technical authors for giving a fine touch to reader's understanding so that it can be published as a full-length help solutions.
6. Agent Satisfaction (A-SAT)
Call center agents greatly benefit from having a knowledge base as it improves A-SAT. Quick access to correct solution and easily communicable information becomes an all time favourite of the agents and improves customers' ratings thus enhancing A-SAT as well.
7. Reduce Agent Error
A centralised knowledge base reduces agent errors to a great extent as it is a pool of all information needed. Data related to customers and their interaction history with the organization, tickets, resolution delivered, etc., are all historically recorded for reference in future. This helps agents to act fast and minimize errors.
8. Achieve individual KPIs
Knowledge base helps agents match their targets and earn better scores for improving their individual KPIs. Metrics improve not when the number of tickets increase but when number of tickets received decrease with a parallel increase in C-SAT and customer interaction. Thereby helps in achieving individual KPI's of agents.
9. Improve Team Communication
Most departments and teams get more duties intertwined. All the agents, even from different departments and processes; helps them start collaborating better. It eases the hierarchical flow of communication. That's where a repository of internal knowledge steps in.
10. Improves workplace training
Knowledge base software helps in easy accessibility from any place to any one who is authorised. It checks the wrongful circulation while encouraging the resolution and customer satisfaction scores. All content at one place in a central repository provides the much-needed and well-structured database for customer needs, services provided, and feedback analysis. The digitization of knowledge management makes it easy, automated, supervised, and accurate, customised to suit the user's need in each possible scenario with the help of visual guides, FAQs, decision trees, and help articles.
A call center knowledge base software comes with a set of tools that help in creation of knowledge. They allow the creators to choose from a variety of templates. The content so created is easy to screen and is regulated under a team of product and content experts. Once approved, it is then published by the admin, who can even schedule in advance or provide an air time to the content created at discretion of SMEs.
The bandwidth of customer support services increases manifold with the use and application of knowledge base software that allows integrations like CMS, DMS, CRM, analytics dashboard, LMS, etc. It eases training, onboarding, and operations for agents and employees on the floor thus earning great ROI. That is why having a dynamic, up-to-date, and customer-centric knowledge base reduces customer churn and boosts customer success rates.
Categories: