Picture "How To Guide" Helps In Delivering Better Customer Service
Posted On: May 11, 2020 | 6 mins read

477 Views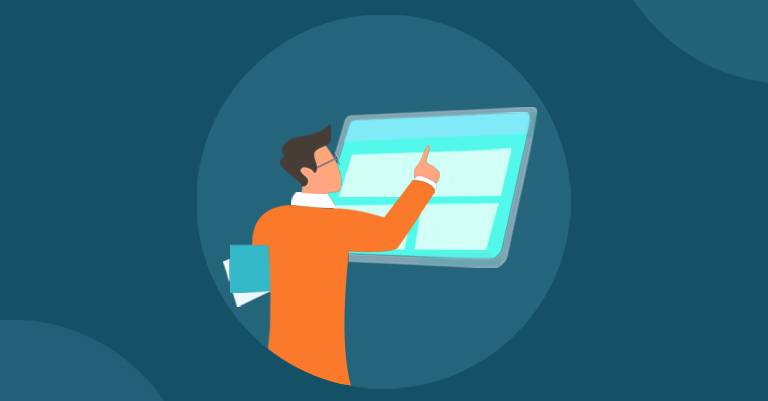 Having great products and services is no longer enough for an organization to retain its customer base and earn customer's loyalty. What organizations should do is to differentiate themselves from their competitors by providing picture "how to guide" for better customer experience & customer engagement.
In today's world, the ability of an organization to understand customer needs and wants, to meet or even exceed the expectations of the customers are the factors that determine whether or not the organization will be successful. It has become important to cover all the touchpoints for enhancing better customer engagement.
For example, in the 21st century where almost everyone is connected by the internet, providing self-service could be a great move that an organization can make to provide great customer experience. More and more people are now inclined towards self-service rather than talking to agents for solving their queries.
Thus Self Service is equipping the customers with tools and information systems that can help them find the solutions to their query in a faster and smarter way.
What are how to guides?
How-to guides are nothing but step-by-step instructions that are to be followed by the users to solve a particular problem or complete a particular task. It is like giving the users some technical instructions to use a particular technology or software to its users.
The structure and writing are clear and precise which make it easier for the users to follow. How-to guides help in practically conveying the information about an active process. Some features of "How-to guides" are :
Simple
Precise and clear
Easy to follow
Saves time
What is a Visual How to guide?
In Picture How to guide step-by-step instructions are given with a picture of each step which makes it easier for an agent to deliver quick, better, and relevant resolutions to customers.
Step-by-step picture guides give exceptional customer experience with each step being navigated towards meaningful answers.
It helps in better understanding and faster resolutions. They help the agents in troubleshooting complex customer interactions. Some features for Picture How to guide are:
Navigation made easier
Largest ready-to-use Repository
Multi-device coverage
Cloud-based tool
In a telecom company, picture guides can be extremely useful for enhancing customers' engagement and experience. Picture guides can be used by the agents for quicker and easier resolutions to customer problems or by customers themselves for faster and smarter resolutions.
Example of a Picture how to guide for an Internet Service Provider is given below:
Problem Statement: How to stop internet usage of applications?
So the agents or the users can simply follow the above steps for faster resolutions.
Need for Picture how to guides for better customer service
After going through how picture guides work we need to understand how they can help in delivering better customer service. Organizations can use picture guides for better understanding and delivering faster resolutions. Picture guides act as visual assistance for the agents as well as users while troubleshooting complex problems.
Picture guides can be used as tools for providing self-service facilities to the users which leads to better customer experience. Customers no longer need to call an agent and explain to them their problem and seek help when they can simply follow easy steps and resolve their issues on their own. This, in turn, helps in creating happy and loyal customers.
Loyal customers not only get continuous business to an organization they also act as brand advocates and refer their friends and co-workers thus bringing new business to the organization.
For call centers, picture guides can help in enhancing the efficiency of the agent by reducing the average handling time for complex customer queries. The integration of various components of Knowledge Management with the tools that you already have can further help in providing better customer service.
For example, integrating the decision trees with picture guides or integrating them with your current CRM software and backend solutions will help you in enhancing customer experience.
Conclusion
For providing better customer experience it becomes important to ensure easy accessibility of the right content and information that delivers better and faster resolutions to customer queries. Picture guides help in keeping users engaged via interactive pictures for various problems that the users might face even for troubleshooting and device configuration.
The picture how-to guide can be accessible over multiple devices like smartphones, wearables, televisions, tablets, etc. Thus providing all-round support for a variety of devices ensuring that the agents can respond to anything that the customer asks. Knowmax with a repository of about 18,000+  ready-to-use pictorial guides ensures faster resolutions of complex queries.
Integrate picture guides within your digital channels for providing better customer services.
Ticket deflection via self-service is the key to save costs. And picture guides when backed with augmented reality help in massive savings on field visits and also L2 & L3 tech support.
Categories: