Create decision tree online
Start with a problem statement and think of answers to the same. Enter various answer options in response boxes. Proceed with upcoming questions with respect to each response option until you reach the state of final solution.
Online decision trees for contact center
Contact center agents receive a query as a ticket and find solutions for the same. Using Knowmax decision tree, they can type the query in search bar, searching within the documents, landing on knowledge just needed. Information to be conveyed is integrated in form of stepped workflows thus helping agents to close tickets quickly.
Online decision trees for self service portals
Integrating decision trees created with self service portal helps users to access solutions on their own. Type in their problem, narrow down the solutions as per circumstances and find solutions. While thus reinstates customer trust and confidence in an all round service support, it also frees them from chains of time waiting for working hours to commence.
Multilingual decision tree for personalized experience
Knowledge knows no bounds which is why we help you create online decision trees in any language being it native to agents or the users. This ensures better understanding on part of agent thus excellent service levels.
Improve FCR
Carving out all unnecessary elements from the knowledge base is not enough. It might seem important at some point that a visual representation or an in depth article must be attached for better understanding thus improving FCR
Pervasive integration
Users while on self service platform might not be aware of a decision tree been created to back up solution delivery. It is thus important to integrate the knowledge base over all touch points making them easily accessible.
Link the nodes
When you realize that that resulting solution to one of your ongoing steps directs you back to another step node, just link the two of them indicating it as an essential step user might be required to take.
What Our Customers Say
Knowmax's interactive interface & advanced knowledge sharing capabilities have improved collaboration, and empowered our agents with ready access to actionable knowledge, resulting in faster turnaround times and improved customer satisfaction.
WebHelp
Quality and Training Director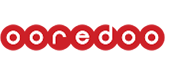 By integrating Knowmax with our support channels, we've successfully handled over 3.7mn transactions via chatbots, along with improving knowledge access for over 120 agents.
Turki Al-Farsi
Senior Manager-Process & Project Management
I mapped an agent's journey from new hire to the production floor, and showed how Knowmax reduces their learning curve. Our clients loved it.
IGT Solutions
VP Training , Quality & CX Digitization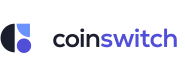 Our T&Q and KM team uses Knowmax to enhance agent learning, reduce errors & shorten AHT. Picture guides make it easy for our support teams and customers to solve even complex issues quickly and efficiently.
Associate Director - T&Q and KM
Be it voice, chat, or email, we've seen a consistent improvement in overall service delivery. We've observed a drop in our AHT, and it has resulted in outstanding CSAT. For our long-term CX goals, Knowmax is one of our most preferred partners.
Group Customer Service Head
How will your organization benefit from online decision trees?
Using an online decision tree not only helps you customize all your knowledge and present it in any format you deem fit; it also helps to view analytics based on its usage and efficiency. The comment and rating from agents reflect its practicality of application. Any update made can be sent out to the concerned people with a simple notification feature.
Numbers that make us proud & our clients profitable
90%
Call quality at
contact center
73%
Successful chatbot
interactions
12%
Improvement in call
documentation
6 Months
ROI achieved &
savings post that
FAQs
Online decision tree refers to creating a step by step guided workflow of reaching a statement or decision in a question-answer patterned manner. Every organization has its own knowledge creation and storage platform known as its cloud repository. A decision tree is a sideline help that presents knowledge in a concrete and concise form.
Quicker solution delivery
Better knowledge findability
Reduced AHT & increased CX
Presentation in a nutshell