Customer knowledge management- twiddling paths for CRM and KM
Posted On: October 29, 2020 | 8 mins read

75 Views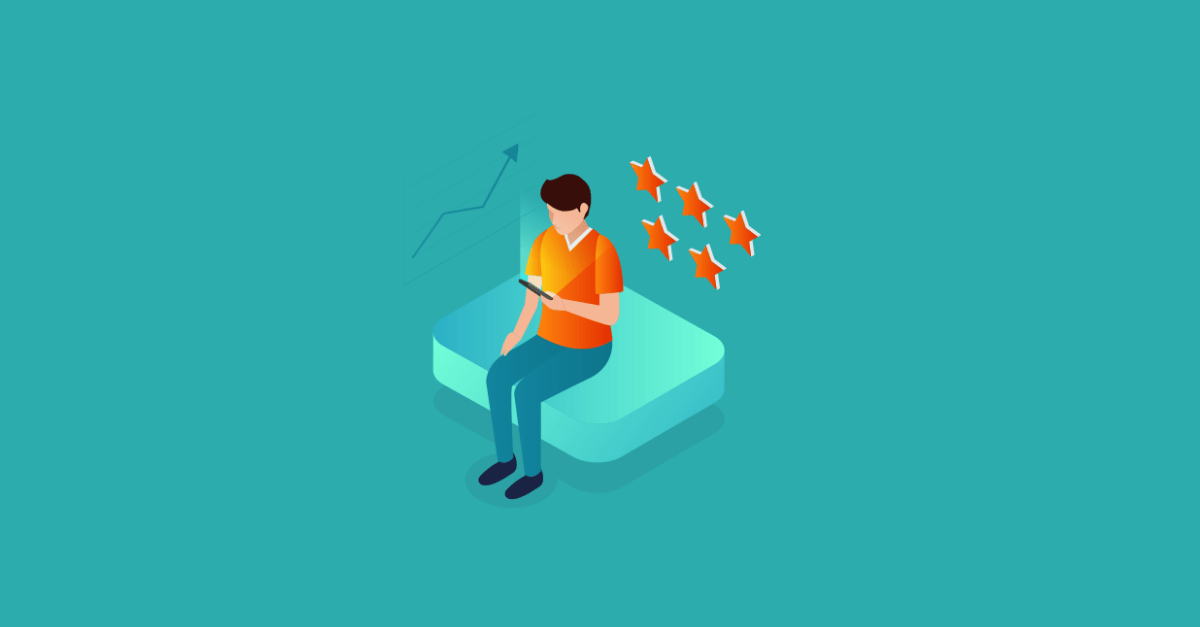 Customer knowledge management has been long ignored by the majority of organizations. The enterprises often thought of seeing the customer responses and projecting the next best steps to be taken. Feedback forms are usually either MCQ or extensive. A customer who has just made a hectic 'compare & save' purchase, is surely too exhausted to be fill-up the feedback form honestly. Customer knowledge management thus seeks to meet the customers and the organizations mid-way into an open-hearted conversation about the customers' expectations and the firm's capacity to deliver the same.
What is Customer Knowledge Management?
Customer knowledge management is thus the art as well as the science of procuring, filtering, organizing, and analyzing the quantitative and qualitative data to gain perspective from customers' viewpoint.  It is largely observed that customers are considered as the foundation of the business operations but consideration of their feedback being similar to their opinion leads to a rift in planning out a successful customer service strategy.
Customer Knowledge Management & KM-CRM relationship
Knowledge management is an umbrella term that includes customer relationship management under its direct purview. For years now, it has become a hierarchical structure being followed. However, the inclusion of customer knowledge management places CKM above the entire knowledge management cycle in an organization's operational cycle.
Customer Knowledge Management via social media
Customer Knowledge Management via social media is a much more spread out and complicated task. The customers have a varied range of platforms to interact through and all of it might not get observed by the concerned organization. Customer knowledge management helps in not just scanning thoroughly all such conversations and posts, it also helps in determining the pattern of engagement with other customers or with the brand with respect to time, occasion, taste, etc.
Customer Knowledge Management and e-commerce
Customer knowledge management for e-commerce sites does not just mean to collect their database, purchase records, and support summary. It involves taking into consideration each time a direct or indirect communication takes place between the platform and the customer. To create a customer community too is a healthy way of collecting the data, filtering, and streamlining it into actionable insights that could be later used to derive customer behavior theories and work out a strategy.
How CKM adds value to brands?
Customer knowledge management is a mirror for the organization to grow out of the knowledge base that is associated purely with the organization and statistics and start to diversify the focus to know what the customers know. Customer knowledge management is a multi-fold step that involves:
Information retrieval
Content cataloging
Cultural identification
Socialization concept
Implications of CKM that add value to brands
Knowledge management
Knowledge management, with the introduction of customer knowledge management, has become the subcategory under CKM. With customers' database, common choices, expectations, and preferences laid out, CX heads can easily use such detailed information for policy introduction while the marketing heads crack nothing less than a jackpot for guided advertising.
Resource view
The resources of every organization are limited and the best utilization happens only when the allocators are fully aware of the available options and possible outcomes in each case. A method of trial and error is good in theories but real life demands statistical and situational analysis which is made feasible through the insights received from CKM.
Strategy process
The customer is the king and to serve them requires a lot of strategy and planning. Participation from the customers and employees at the same time is important for a fair and square brainstorming session. The strategy process helps in building an understanding between different teams and departments within an organization syncing communication and actions.
Data used to compile knowledge for customer knowledge management includes
Customer history
Demographic details
Order history
Taste & preferences expressed
Customer service interaction
Social media interaction
Importance of customer knowledge management
Personalized experience
A personalized experience for customers helps them connect with the team and feel them valued in the organization. When a call opens with "Good morning Mr. David, how may I help you?" instead of "Welcome to XYZ, may I know who am I speaking to?" the customers feel relaxed and taken care of instead of an anxious person who is unable to handle their own purchase.
Self-service platform
Self-service platforms deviate petty queries that are solvable by the customers independently from getting on an agent's list of pending tickets thereby channeling expert skills for complicated queries ensuring quick and prompt solutions. Self-service acts as a direct indulgence between the customer and the organization.
Artificial Intelligence, Mixed Reality aid to agents
The world of technology is evolving quickly and it is essential to move forward with time. The agents might be trained over and over to adjust the services against not so updated techniques but a customer expects the best against the investment made. This in turn makes it essential for the support staff to be trained, familiar, and equipped with the latest evolutions like AI and MR.
Live analytics and stats
The statistics are extracted from time to time and create a pattern for department heads to read and analyze future plans and strategies. Live stats are more required in remote servicing where the problem and the source are both to be zeroed down.
Omnichannel support
A query from the customer's side can arrive at any platform and in any form. Missing out the attendance on any query is difficult as it also tends to lose a customer probably permanently. This also adds up to negative publicity tarnishing the firm's image in eyes of the outside world. 360° support is always a great way for enterprises to find loopholes in their servicing system and repair the same.
Direct communication
Customer knowledge management helps in establishing a direct connection between clients and organizations. All the data so extracted can be integrated and used as VOC information. A lot of resources go into scanning each platform for relative words and compiling them into productive conversations requires continuity in the effort and increasingly better outputs.
Customer knowledge management software: a summary
Customer knowledge management software collects knowledge from each source possible; starting right from feedback to telephonic conversations, social media platforms, public listings, platform, and product reviews, etc.
Such a wide range of platforms to collect raw data clearly portrays the extensive availability of unsorted data and haphazard requirements for the same in day to day operations. While one department might require an "A" line of information, some other department might require a "B" line of information, all immediately and all combed out.
A comprehensive collection, curation, presentation, and distribution of customer database, knowledge base, and insights; successfully obtained and executed as and when needed thus precisely defines good customer knowledge management software.
Categories: