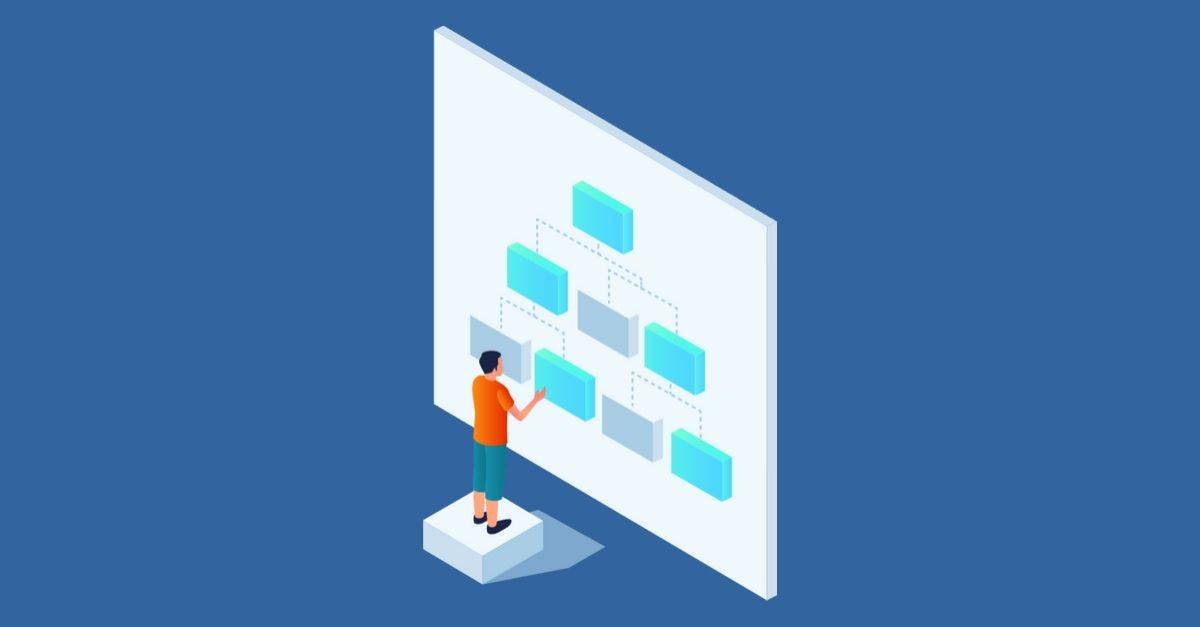 Interactive Decision Trees: Creating assisted pathways to solutions
Posted On: October 9, 2019 | 5 mins read

319 Views
Demonstrating the fact that information could not be regained if it is not collected or stored somewhere. A well-crafted piece of knowledge and even better when it is presented in not so complex formation can drive seamless communication. Managing information has always been a critical process when it comes to driving hassle-free CX. This particularly happens when there are multiple customer service channels available. So how can things be simplified in storing and presenting knowledge without sacrificing any aspect in CX? With so much information available throughout the customer experience journey, a multitude of factors impact agents to simplify answers. To this, Interactive Decision Trees comes to the rescue in connecting and supplying information by breaking it down into segments.
"If it's not documented, it doesn't exist..as long information is retained in someone's head, it is vulnerable to loss."
~ Louis Fried.
What is an Interactive Decision Tree?
It's a tree-like graph or workflow of decisions leading to positive outcomes. This flowchart-like structure in which each root node further classify into internal nodes or branch represents the outcome that gets segmented until it reaches the final conclusion. A decision tree is one of those knowledge management tools that can be a great helping-hand in simplifying complex processes while reducing the number of challenges that agents face such as:
Difficult navigation to solutions
Longer time in searching & identifying issues
Unsorted knowledge collections
Inconsistent onboarding & training irregularities
Tree-based algorithms are considered to be one of the best and supervised learning methods. They empower predictive models with high accuracy, stability and ease of interpretation. Improved & contextual knowledge delivery to a customer reduces the provider's time by 20% to 80% while raising satisfaction in customer service, Gartner. Being an effective technique of information based workflow guidance, interactive decision trees accomplishes CX journey with the following advantages:
Easy to understand & implement
Decision trees are easy to create and visually simple to follow because of various scattered categories. A brief explanation is often sufficient to gain an understanding of the issue and to enable answers.
Transparent & intuitive
The diagram or a graph made on the basis of the decision clearly lays out the choices and consequences so that simple solutions can be made. Decision trees perform classification without requiring much computation that helps in overcoming complex issues.
Self-service solution
Interactive decision tree tools act effective self-service solutions enabling customers to be guided step-by-step through the process. This is both an easier and preferable form in the knowledge base components for a user to navigate through a solution. Decision trees integrated within your knowledge management software provide the privilege to use and provide information conveniently.
Robust knowledge provider
The logical "if & else" structure of statements drive easy computation of a decision tree that made it a good target for use in computer decision tools and visually backed simulations. Not only it becomes a source of a better understanding of knowledge, but a repository for preserving it.
How does a decision tree tool work?
As an effective enabler of diversified solutions or answers, decision tree software makes every resolution delivery easy in few clicks. Let's figure it out how it can be a great support for agents to use…
Summing it up
Decision tree software enables the creation of solutions configured step-by-step to troubleshoot issues seamlessly. As per its design is convenient to empower agents for creating, modifying and locating the specific resources suited to each interaction, even if a search is related to general parameters. Thus, in order to focus on customer interactions that matter, resources such as interactive decision tree software is a great approach. Get in touch with us for applying effective knowledge management tools at your contact center space & to streamline CX.
Categories: