Virtual call centers: Tips and tricks for agents working from home
Posted On: September 28, 2020 | 9 mins read

96 Views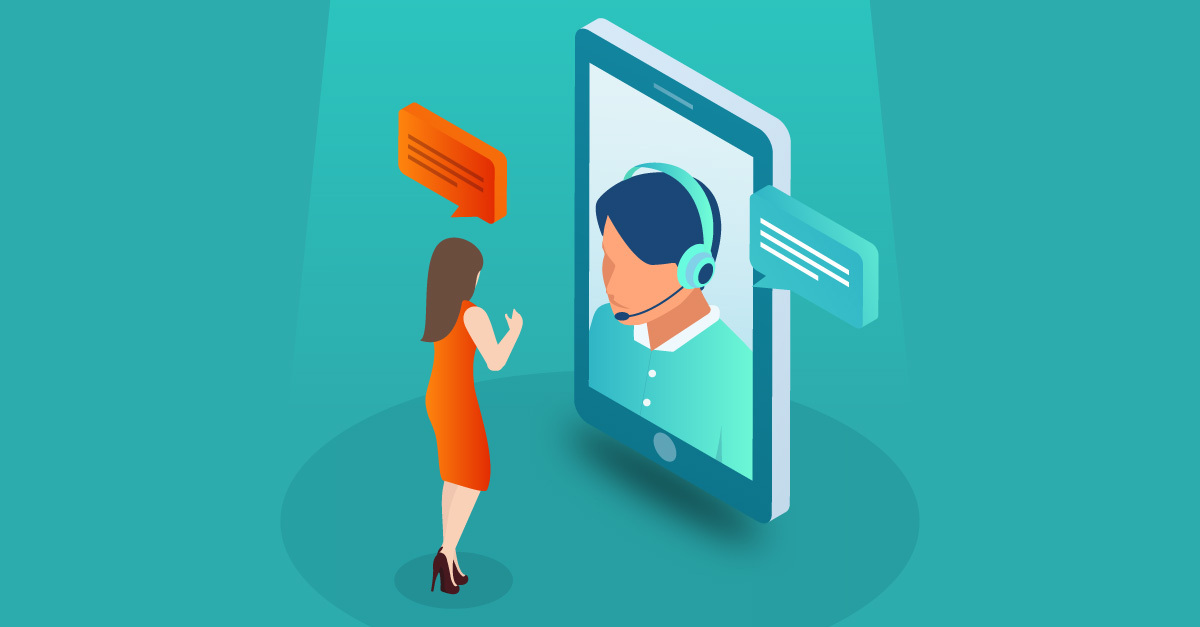 When COVID-19 hit the streets, cities ground to a halt, and business slowed. But as the true impact and scale of the pandemic came to light, it was clear that businesses could not simply wait it out. They needed a way to continue to operate and service customers or risk losing out to rival brands doing the same. Should business continue to sell – then that business must continue to serve customers as well. With social distancing and work-from-home being the norm, knowledge management plans and virtual call centers have gained popularity, allowing companies to continue to serve their customers and maintain relationships without the need to be on-site.
What are virtual call centers?
Virtual contact centers function exactly like normal ones, with one key difference – its agents are generally disbursed across different locations, rather than in a centralized office provided by the organization. This allows the company to save on space and equipment costs while giving employees flexible hours and comfortable environments to work in.
But with COVID-19, virtual call centers are no longer just a smart decision – they're necessary to maintain an uninterrupted flow of business, as more and more companies adapt to life in the pandemic. While just 5% of the customer experience (CX) workforce worked from home through 2017, Gartner predicts this number to shoot to 35% by 2023. Virtual call centers were always going to gain in popularity, it's just happened much faster than anyone could have anticipated.
With service agents increasingly choosing to work from home, there exists a need to understand the full potential of an AI-powered contact center, as well as the challenges it faces.
The challenges faced in virtual call centers
1. Building a virtual infrastructure out of the blue
While businesses were inevitably making the shift to virtual call centers over time, when COVID-19 first hit, most companies didn't, or couldn't, plan for it. On-site call centers were suddenly and instantly redundant as lockdown measures stopped all forms of travel. For companies without a remote set-up, their CX faced the threat of a downward spiral if they couldn't adapt fast enough. If they hoped to maintain a positive relationship with their customers, companies had to set up virtual call centers almost instantly, leading to expected challenges regarding the new infrastructure, unfamiliar work environment, and new hardware and software.
2. Security is still paramount
The modern customer is aware of the value of his data. Privacy and data security have never been more important than it is today, and companies are often rightfully made to detail the security measures in place to safeguard your information. But with off-site workers using informal offices (like their homes), the onus is now on those workers to protect sensitive information – which is a less preferable option.
3. Training and experience
With the sudden drastic increase in virtual call centers during COVID-19, the demand for well-trained service specialists has shot skyward in no time – leading to challenges in onboarding and training.
With no senior service specialists to guide new recruits, they face a baptism by fire when it comes to ensuring customer success, relying on video or phone training sessions to get up to speed.
Poorly trained agents reflect on your company, which is why it's essential you use every trick in the book to bring them up to speed, and keep customers happy despite the advent of a global pandemic.
4. Coordination
Companies are now multi-national entities, with operations spanning the globe. The flip-side is the challenge of coordination and standardization – customers cannot have vastly different experiences when speaking to a virtual contact center agent. Extensive scheduling and forecasting can help ease the switch from on-site to virtual, but the contact center risks abandoned calls, longer wait times, and customer churn in the interim.
With extensive challenges and uphill battles to overcome, companies appear hard-pressed to adapt their contact centers to the new virtual world. Thankfully, the solution isn't as hard to find – companies are implementing knowledge management systems to overcome these challenges, and make virtual call centers more efficient than ever.
How is knowledge management changing the game for virtual call centers?
COVID-19 didn't stifle the need for customer service. If anything, it served to increase the demand, as customers reach out to companies in an attempt to understand new regulations, operational capabilities, and service changes in this new world.
With questions becoming increasingly complex, traditional FAQs and chatbots have found themselves instantly outdated. With agents spread thin and new problems cropping up on an almost daily basis, managing and sharing information through a solid knowledge base and KM plan has never been more important. Add to that the loss of man-power through agent absenteeism or other unavoidable circumstances, and the need for self-service and automation is obvious.
KM platforms allow companies to store and update data on easy to access programs or datasheets and enable the creation of channels for the data to flow wherever it is most needed. While this was once just an important factor in boosting CX, virtual call centers depend on efficient KM for their very existence.
AI Chatbots and newer agents can access this information wherever they may operate – allowing customers to reach a positive conclusion either through self-service or human interaction is absolutely required.
KM also focusses on automation, with the aim to take over simple, repetitive tasks such as answering the most common questions – thus freeing valuable agent hours and allowing them to focus on more pressing issues. Its immediate goal is to make the right information made available at the right time to the right person – with efficient knowledge sharing eliminating the need for physical proximity when coordinating efforts.
We must also remember that this is an unprecedented situation. People will now have questions that no agent has had to field before. Maintaining and updating your knowledge base will help fill the gaps, giving future support specialists a reliable source of solutions for even the latest problems, no matter where they may be.
The need for learning management systems (LMS)
With massive onboarding and recruiting taking place in the virtual call center trade as we speak, training becomes more important than ever in order to maintain a certain standard of service. Learning management systems allow companies to build a database of training material, available to new recruits when they need it. Traditionally, new employees will begin to interact with an LMS from the day they were hired, saving countless hours lost to "figuring out how things work" when onboarding.
In a virtual call center, new employees would be granted access to this LMS, allowing them to draw on years of experience and solutions from the first click of a button. Costs for training are driven to the ground, and standardized modules allow employees to receive different types of training, as per their requirements. LMS allows you to track objectives and progress made by employees against specific training goals, giving companies an insight into their workers' strengths and capabilities from thousands of miles away.
LMS also allows you to create a collaborative learning environment, releasing updates and solutions to your entire organization at once – no matter the distance or time. Interactive training gives agents a chance to take a lead on queries, helping growth, and creating a skilled, confident workforce.
For virtual call centers created to keep customers happy, an LMS and KMS are no less than an essential, pandemic, or not. With well-trained agents boosting CX, pleased clients and profitability are sure to follow.
Categories: