Onboarding Best Practices: Delivering Great Agent Experience
Posted On: July 14, 2020 | 10 mins read

1080 Views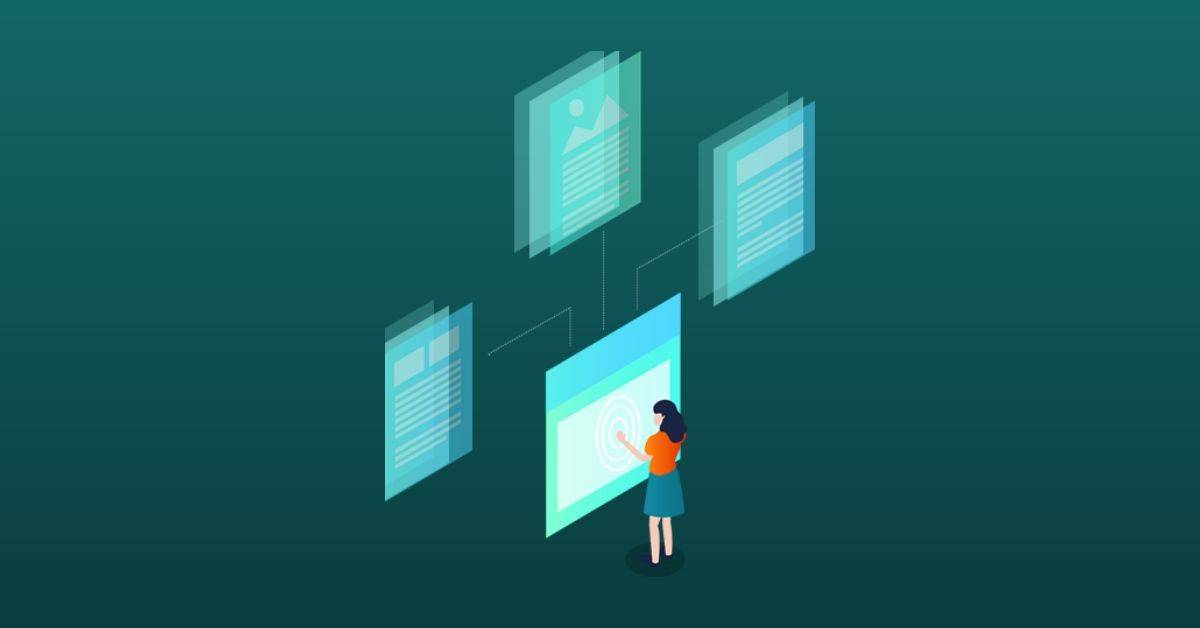 After making a great hire, onboarding is a crucial step towards employee retention. A marvel statistic that points to onboarding best practices shows that- "An effective onboarding experience improves new hire quality by 70%."
Primarily, onboarding comprises of induction and assimilation of a new agent into an organization. Talking about the traditional hiring techniques, it is quite a "mind-numbing experience". This is an alarming stage that points to a serious issue of poor onboarding leading premature departure of new hires.
Hiring managers consider onboarding as a second thought with very little business impact. But it might get your attention hearing that- onboarding ranks second highest business impact (after recruiting) of all of 22 HR practices. Certainly, executing onboarding best practices into your firms will reinforce corporate revenue and boost profit margins.
The key to onboarding best practices is to help an agent quickly learn the ropes of an organization in contrast with leaving a measurable impact on employee engagement, satisfaction, and retention.
3 common challenges faced during onboarding agents
A fresh start for an agent onboard can cause nerves. But the firm that takes care of this fact and delivers a smooth course to onboarding agent with a hassle-free environment stands superior.
Read on to see the 3 common onboarding issues that create pitfall for many organizations.
Lack of Orientation
As a matter of fact, most firms tend to dump data in the form of a stack of paper to agents onboard which isn't a warm welcome at all.  According to a survey, 28% of agents will quit within 90 days of starting a new job due to poor onboarding experience.
Cooperation within departments
In most cases new hires are quiet and self-conscious when they enter their workplace, developing hesitation in interaction.  With a dearth of knowledge about the ambiance, colleagues within different departments must show active participation in welcoming the agent onboard to avoid such hesitation & reinforcing the workplace.
Manual processes lead to frustration
Orientation includes an introduction to the organization's values, goals, achievements, etc to which new hire should be familiar. Traditional methods such as filling out forms manually are still practiced in many organizations that call out frustration for a newbie. Digital adoption must be considered as a platform through which similar processes can undertake digitally. Talking of any firm to deal with customers, they do not practice it without providing a digital platform to them, so why treat our agents the other way?
How does knowledge management help in better onboarding?
An effective knowledge management system must be introduced in order to overcome various challenges faced during onboarding agents. Certain features that, support an agent onboarding while using a knowledge management software are:
Effective training
The KM software supports agent onboarding with streamline learning processes i.e. serves enhanced training modules with smooth layout delivers quicker responses.
Categorized knowledge
Learning with smooth layout and solutions displayed in clear pathways leaves an impressive impact on the learner whilst keeping every information defined neatly.
Makes agents life at ease
After the process of onboarding, call center agents can be trained well by practicing knowledge management tools like visual guides, decision trees, and even bots. This will help agents onboard to manage customer related queries in no time and with ease.
Assigned Tasks & Roles
KM Software also assists in scheduling tasks effectively with guidelines, edit tools, etc. With that, rights are reserved for every user according to their role.
Benefits achieved due to faster onboarding
Improves the performance of new hires
A study has found that effective onboarding programs have been shown to improve the performance of agents by up to 11%. Emphasizing modern ways of onboarding by choosing an automated onboarding technique could save a lot of time and money. If we talk of an organization that opted traditional way for the process of onboarding could take 2x the time as compared to the organization that hired an automated system for the same.
Furthermore, new hires come up with fresh eyes and an outsider's perspective which enhances the productivity of fresh talents and boosts them with more confidence.
Increases employee retention
In most cases, agents are unlikely to stay in a company for longer due to poor onboarding experience. With an efficient onboarding program, employee retention rates are incremented by 25%. Standing up to the expectations of new hires is a fundamental task for any firm to attain retention.
Deploying pre-boarding activities
After hiring an employee, somehow stress is a factor that develops in  minds of agents onboard. To reduce this factor, pre-boarding activities such as letting agents generate their official accounts, having a virtual tour of the company, etc could ease their first-day stress.
Improve recruiting and your employer brand
The process of onboarding can also enhance the recruiting of new hires. Firms with an automated onboarding process can get better feedback on their knowledge management system. Adding to that, if your organization adopts an efficient & robust knowledge management system, it will help agents learn better, perform faster also allow them to spread the word of mouth marketing which will lead to new hires again.
Powerful example of onboarding best practices
There might be many powerful examples to come up with while deploying onboarding practices in an organization. But visual guides are proved to be one of the finest KM tools that assist an agent in the process of onboarding. Let's see how?
Introduction to the firm with visual guides
Faster onboarding demands digital adoption of techniques. Visual guides one of the salient features of digital adoption is the most convenient way to welcome an employee onboard with less hassle. While conducting an induction by HR, these guides can be used to present data adequately as visuals tend to lay more impact on a person than a stack of paper.
Helps in highlighting roles and responsibilities
A step-by-step guide comforts agents onboard with highlighting their roles and responsibilities. Onboarding should be a sigh of relief for agents during initial days of their jobs, therefore visual guides are best suited with displaying necessary information to lessen the burden on new hires and making them feel more comfortable.
Explain complex topics with visual guides
Adapting a new environment & simultaneously doing new learning is not an easy task for agents onboard. While expecting remarkable progress from agents, organizations should provide a better learning management system to fulfill their expectations. Visual guides assist the agent's productivity by explaining complex topics in a streamlined manner.
Integrating LMS that helps in certification
Learning management system carries out agent training easily by its course creation tools within the platform itself. Further, this feature also conducts an online quiz to assure better learning, thereby resulting in faster & smoother agent onboarding. With LMS by side firms can lead their way towards faster ramp-ups with following features:
Introducing self-learning
Interactive learning techniques helped firms cut down extra costs in training new hires. Digital components of LMS support in enabling quick learning material with enriched quality content. Hence engaging more agents with LMS resulted in better performance.
Encourage new hires
LMS being a user-friendly software helps its users to expand & explore their skills through significant tools such as visual guides, thereby boosting agent confidence & productivity.
Remarkable assistance
Introduction to visual guides lay assistance to empower agents in providing faster resolutions.
Boost participation
With software so quick, insights of employee's performance are updated instantly which supports maximum user engagement.
To Finish Up
Onboarding is pivotal for any organization to perform better than its competitors. An automated onboarding software could be an ideal solution for the same. In the case of contact centers, training and agent manually requires great efforts, time, and capital. One of such software that helps contact center agents is learning management software that drives agent onboarding to learn & further test their learnings with quiz management system (QMS). It's finally time for organizations to realize & get rid of traditional ways whilst providing agents with the support they need to be productive.
Categories: