Decision Tree: Interactive partner on CX tour
Posted On: November 12, 2019 | 5 mins read

343 Views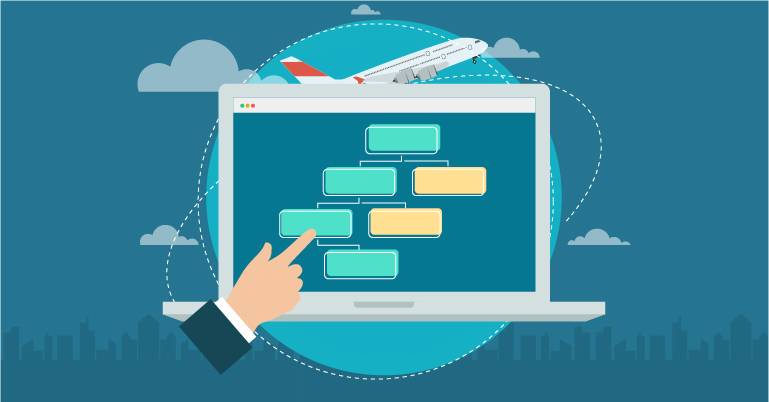 Travel or a long holiday tour sounds so fun & interesting until and unless an issue arises. The whole tour could end up tiring and full of complaints if support and experience initiatives aren't well established. And definitely, travel coordinators, agencies or people involved in providing services don't want that. So, support towards customers is essential 24/7 or basically in easier way possible with a decision tree.
In addition, many customer service agents feel difficulties while handling queries in customer travel experiences. So what can be offered to agents for handling everything without chaos? The solution begins with streamlining, scaling, and focusing on self-service.
A report says that 79% of customers are willing to share relevant information about themselves in exchange for contextualized interactions in which they're immediately known and understood.
So, let's explore some tech-savvy quick tips that can positively impact travel customer experience on drastic level.
Self-service support
Using a simple visual creation tool, not only users can create interactive troubleshooters with branches all without writing a single line of code. Decision trees can also be used on the basis of customer-facing self-service processes over your website. For many millennials, this is not even the future but relates to what they expect right now as per industry standards. Additionally, existing decision trees can be combined with Artificial Intelligence (AI) to form stable customer interactions.
Agent friendly knowledge management system
Agents get interactive script oriented trees. It provides them the confidence to make query calls shorter, proactive over calls during, and post-travel experience with ease. The data report system and system integration method made it easier for an agent to address the same issue maintaining consistency of information.
Self Service Tool
No wonder chatbots let agents feel some comfort as bots are designed with artificial intelligence for hassle-free operations & interactions.
Gartner predicts that 85% of customer interactions will be handled without a human agent, by 2020.
Means automated self-service tools will enhance the potential of any business to adapt technology-oriented solutions for streamlined customer experience. Decision tree software or tool as an artificial intelligence backed solution helps to navigate customers more independently and effortlessly when it is integrated with a bot.
With the capability of natural language processing, it's simpler to form the brain of a chatbot who is able to understand any language a business initiate for a better experience for local or native customers.
Build the CX future
Decision tree tool create clear, defined and informative workflows that can be measured, evaluated, curated and optimized. Agents can take advantage of greater transparency and consistency from these interactions. Being a self-service tool makes monitoring easier, analyzes the overall performance of call handling and gives better results in content- based decisions .
The end goal of enterprises is to save time on complex inquiries while increasing service quality. The time saved is like resources saved within more productivity and fewer costs.
To summarize, interactive decision trees assist in overall customer experience journey. It identifies the simplest answer to complex queries and provides better results in average call handling time. Decision tree as a part of self-service software makes everything easier, from finding a solution to map the customer journey, from deploying over-assisted and digital channels to make reports on content performance as data actionability.
Categories: