Customer management software: The customer relativity theory
Posted On: October 16, 2020 | 6 mins read

27 Views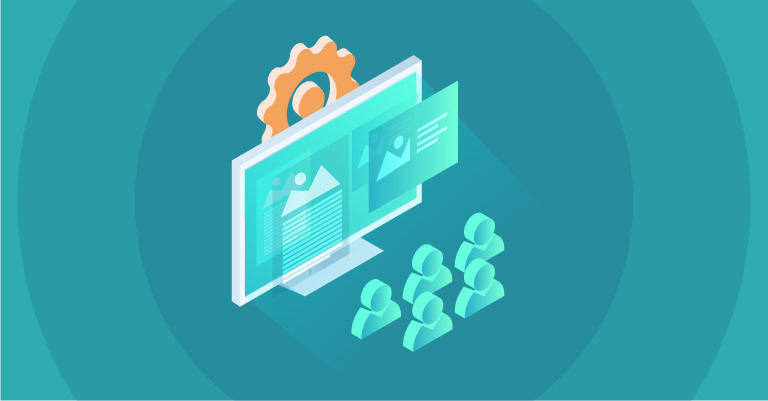 A customer management software helps the enterprises to interact with its customers on all fronts including pre-sales and post-sales follow-up. The market base thus can be studied closely in accordance with the responses and feedback received at various points in an ongoing business cycle.
Features of customer service software
Raising tickets
The agents can raise tickets all at the same platform and AI intent identification helps them to draw solutions and disperse them without switching screens thus saving a lot of time. It almost establishes the entire procedure as a hierarchical sequence thus speeding up solution delivery speed.
Content collaboration
A piece of content once created as a solution is applicable at multiple levels. A lot of issues can be similar in nature thus having similar modus operandi on preferred solutions as well which would have to be rewritten for all the platforms and media separately if it weren't for content collaboration.
Automated integrations
Correct set of tools and modules integrated within the support service software helps the agents to find the information quickly and distribute it verbally or through the medium of customer choice. From decision trees to videos and visual guides, all can be achieved in one place and be found through Google-like elastic search.
Analytics dashboard
The analytics dashboard of a customer support software contains all information that can be numerically measured to conclude some concrete outputs. It has a detailed graphical presentation of highest hits in solution and questions asked, most used keywords, frequent panic points of customers, channels of communication, etc.
Challenges of customer management software
Cross franchise communication
When a business is spread geographically, the demography dealt with by each franchise is different. To communicate correctly requires relentless efforts and an updated database. This helps agents to communicate with customers of any franchise as well as modulate the flow of information amid all branches under supervision.
Test practicality of solutions
The solutions delivered might not be entirely correct. First try might turn out to have some loopholes essential to be eliminated. It is important for organizations to recognize the extent to which any solution developed is practically applicable and on circumstances for success or failure.
Silo Error
The tendency to hoard information is known as silo error as it prevents other concerned parties from being familiar with all facts and information so as to carry on work in an unbiased manner. The hoarder might not even be aware of their role as an obstacle to a seamless low of knowledge.
Abrupt solutions
The solutions given if are not piloted and improved against the feedback and response charts, originations stand a major risk of losing reputation as a customer duped of the correct solution and supportive attitude once is the customer lost permanently and a bad reputation created instantly.
Advantages of customer management software
Customizable UI
A customizable user interface helps enterprises deliver solutions while still branding their operations and connecting with customers on a personal level. This is also helpful for content creators to create industry-centric content and helps agents access knowledge quickly just as they are used to without many complicated and material changes happening.
Financial soundness
Automation of petty queries, deployment of 24×7 functional bots, virtual operations, increased usage of self service platforms, all collectively help an organization to save finances from being spent on agents, and quality control. These funds can then deviate for constructive R&D and L&D benefits.
Service management
Various services like document management, content management, customer relation management, etc are also essential besides customer support services and field experts. A team that is internally strong at its base can serve its customers twice as good otherwise.
Customer relation management
Customers will never want to repeat one detail twice. If they have signed up for your service in the very beginning, they might get irritated even at refilling details like name, contact information, and mail address. Good customer management software thus helps in cloud managing all data keeping it secure yet accessible.
Suitability of customer management software
Customers
The customers today don't expect to be kept waiting. They believe that one click and nanoseconds apply to them individually thus being served personally on priority docket. Customer service software helps them avoid call queue wait time via self service integrations for independent resolution extraction.
Agents
Agents have multiple calls relating to problems of both similar and varied nature. They are required to keep up patience and yet circulate information quickly. With pressure of quality, time, quantity, and satisfaction hanging over their heads on each call, customer management software help them in providing relevant customer data instantly.
Start-ups
When set up new, each organization has a force of younger minds and finer brains at work. They are all motivated towards expansion and growth. Start-ups thus required to reach out to new customers while retaining the existing ones with quality service and personalized care.
Enterprises
The large scale organizations spend twice as much on campaigning for new customers as they could have saved by improving services for existing ones, satisfying them. With customer management software, they are not required to spend humungous amounts of time and money on customer success and customer retention.
Categories: