CRM softwares: from chaos to compatibility in a single click
Posted On: October 19, 2020 | 10 mins read

69 Views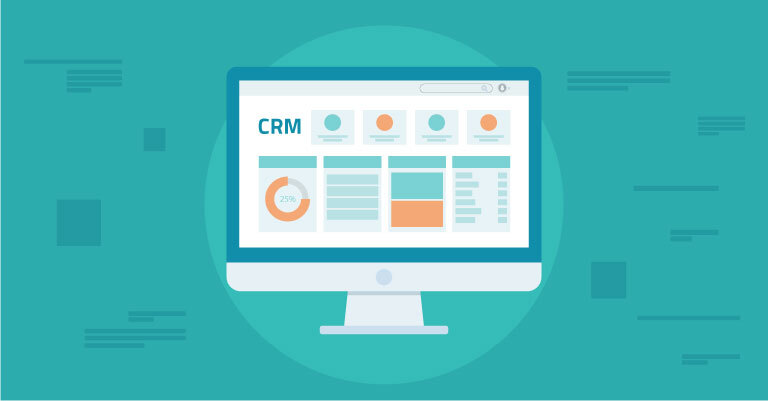 Customer relation management (CRM software) is the art of keeping your customers connected with the support agents through a cloud-stored database describing their past experiences with the organization enlisted through scores, feedback, transactions, and conversations.
What is CRM?
CRM stands for customer relationship management. The main aim of CRM software is to help the organization have a ready and updated database of its clients and their history with the enterprise's operations. A good CRM is more like a Google base for the universe of existing, old, and potential customers.
Definition & meaning of CRM
The definition of CRM states it to be a medium for managing one's data in order to channel it seamlessly to host an organization. It's an online/offline directory of your customers, their preferences, past interactions, feedback, purchase decisions, etc. This carves a roadmap for the organization's future endeavors directing them in a customer-centric manner.
Importance of CRM software to enterprises
CRM platforms need not be used in singularity by any enterprise. The firm should always find and deploy platforms that can have CRMs integrated into them. This squeezes the space taken up and collaborates with all other activities like DMS, CMS, etc.
Customer acquisition
Customers are easy to retain than to add. A new customer costs at least 4 times the effort, time, energy, and money as invested in retaining an old customer for longer terms. A highly competitive market offers a wide variety of options for customers to choose from and thus a wide window to jump ships with other customers.
Finance
An integrated CRM software helps the organization save on its finances. Each time a customer calls instead of repeating their enrolled details and the problem to an nth agent for the nth time, agents can simply pick up where left off last time. It helps in improving statistics and NPS thus building customer confidence and easing on record keeping as well.
Integration
Having separate software to do one job each is the toughest way to go around tickets. Instead of providing expertise on the platform, your agents end up wasting time tapping the keys to the needed platform instead of merely scoring closures.
Benefits of CRM software
Contextual knowledge
Tying up the content with tags for providing context gives them visibility while searching for it. Relevant content pops right up and helps the agent to find solutions to an issue quicker as he can land on the exact solution needed if there are multiple solutions for a similar set of issues. It naturally filters out content with AI helping in positive and apt targeting of content in stipulated time.
SLA adherence
Agents are mandatorily required to follow a code of conduct. This outlines their behavior in each case that a customer might resort to in case of unsatisfied service. Service Level Agreement acts like an abstract quality grading reflecting upon the professional efficiency of agents and their training cycle.
Better automation
CRM helps agents to automatically push forward problem, the solution needed, any update, inquiry, or information to the destination. This reduces any burden of collecting all required data and streamlining it, further followed by multiple tabs and button clicks taking up the time of ticket resolution.
Operational efficiency
CRM increases the operational efficiency of an organization overall. The chain of command can be set and communication between various departments and teams goes on seamlessly. Any disturbance in the external or internal environment of the enterprise is thus eradicated by deploying a CRM plug-in.
Customer engagement
Customers always want to be prioritized and expect their queries to get resolved sooner than a complaint is lodged in form of tickets. CRM keeps a track of all assistance provided, both human and artificial. The loopholes, leaving point, engagement point, churn limit, etc can easily be determined using CRM and be worked upon.
CRM strategies
Wrapped around the customer
Customers are the prime focus of the CRM platform. Once a customer interacts with an agent of the organization, they form an opinion that guides their ratings and experience. This experience takes the form of a story and uses all platforms possible to reach out to competitors and potential leads.
Data-centric mechanism
All the data in one place is easier to look up and disseminate. Something as complicated as a vast ocean of data, streamlined into organized folders makes the process of record-keeping smooth, quick, and easy. Actionable insights help regularize the actions and communication among all teams.
Automated customer process
Business is entirely customer dependent for sales. Sales are the only area of organizational operations that generates returns instead of demanding investment. Having all projections like strategy, finance, budgeting, and marketing requires an automated process that can be programmed into reading, analyzing, and classifying data into varied folders for easy study and action.
Key features of CRM strategies
Communication log
Every bit of communication takes place between organizations and customers is entirely recorded and documented on the cloud storage. The details can be seen and recordings can be accessed for historical data management or for training, review, and mending purposes.
Leads documentation
Leads are comparatively easier to gather and difficult to convert. However, if a correct pattern of interaction is drawn by communication and website interaction behavior of the lead; proper inferences are sure to appear marking vulnerable spots for marketing target and sales pitch.
Outreach monitoring
It is extremely essential for an organization to know the intensity, behavior, interaction, queries, experience, feedback, etc from a customer's journey with its various agent and self-service channels. Monitoring all these media to find the perfect manner of meeting customers' expectations can yield positive results for brand image.
Customer representation
The representation provided to a customer can be through any channel over any platform. Apart from improving quality of representation by training agents and bots, it is also essential to make sure that your medium of choice matched the customers' medium of choice putting them at ease while getting solution to a problem without much escalation.
Feedback and analytics
Knowmax provides an all-in-one-place dashboard for analytics, reports, feedback, and statistical projections. With CRM integration, these figures can be observed and studied for the purpose of deriving actionable insights and finding those miniature mistakes that could otherwise slide by, unnoticed and unsolved.
Suitability of CRM software for enterprises
CRM integrations are helpful for all enterprises irrespective of their size. The prime motive behind any business accounting is to always take steps considering it as an establishment for eternity. Thus, size does not matter when it comes to serving customers and bonding with them for a long term relation.
Following are hats that a customer relation manager should wear with various teams, at various times, under various circumstances; all with one bull's eyes: satisfy your customer and engage them into a never-ending exchange of business.
Marketing hat
Customer segmentation and the campaigns run targeting each segment must be streamlined for effective results. Each campaign should be tracked to find fruitfulness of the campaign and calculate return against each unit of money spent. Many times, the money invested in one field rather yields results from another direction or goes into a negative tailspin, all of which should be very appropriately tracked and eliminated from your campaign by marketing manager.
Sales hat
Sales are the central point of revenue generation, and it demands accuracy and aptness in all its aspects. It must have a proper focus on lead generation, lead procurement, lead conversion, potential customer communication, sales strategy, cross channel sales, engagement activities, OGAs, etc to prompt sales for short term and for a long tenure transaction as well.
Customer support hat
Any ticket raised, call abandoned, transaction closed, conversation went wrong, or SLA and SOP adherence; each organizational activity that brings customer interaction in its direct purview is tracked and studied on a continuous basis by customer service managers. They register all recurring events and find the root cause of this recurrence. Any loophole, if there, is removed serving customers with an updated knowledge base and omnichannel support.
CRM in short is the very foundation for a firm's future in terms of sales, revenue, expansion, and survival above all. A good deployment has its features based on the needs of your organization. However, ignorance in this field is too fatal to be bliss thus require immediate and intricate attention to each of the demands and complaints by your customers before a competitor reaches out a hand of support to help jump ships with a show of rain and dance better than yours.
Categories: