Contextual knowledge: paving way to content reinforcement
Posted On: September 8, 2020 | 7 mins read

271 Views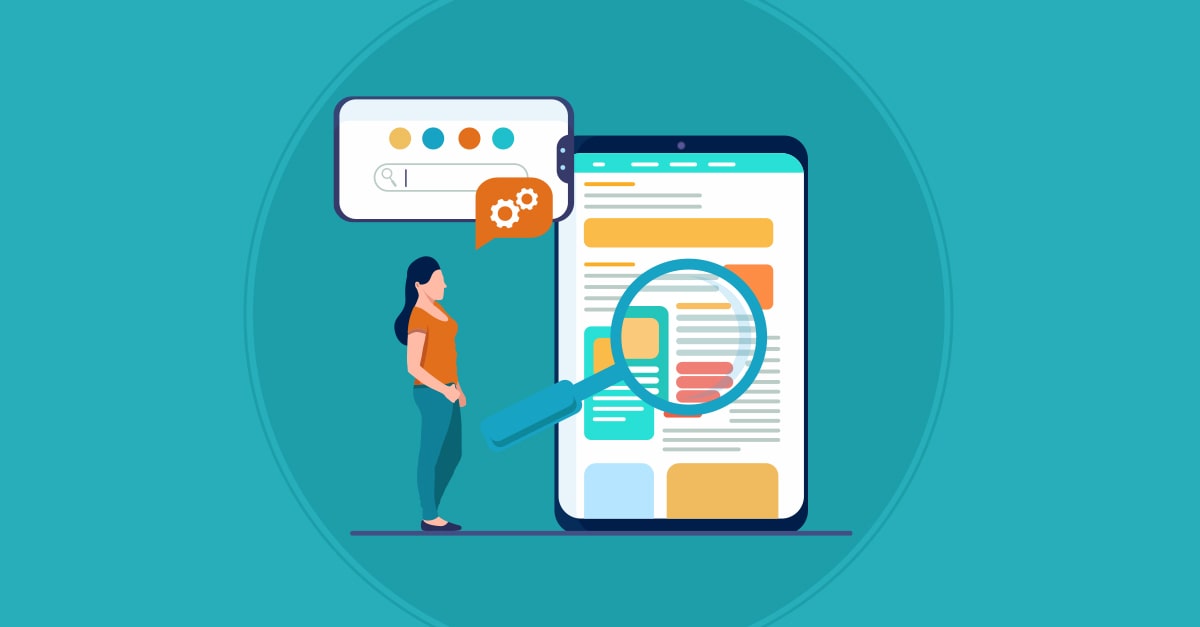 Past few years have seen considerable development in the innovative presentation of knowledge to users facilitating speedy and easier solutions.
Let us start with this, product experts have identified a certain issue that customers face while setting up the Wi-Fi router. The many buttons and their functions are just not clear. Another issue might be with settings and many others may not understand a single thing related to its range and control.
It is quite natural for process excellence teams to generate solutions about the router and publish them. Since all problems stated above pertain to the same product, tags used for identification of each problem might appear similar to search crawler.
Good news is; a user will have all solutions related to issues with a Wi-Fi router only prompted on their screen, narrowing down probable solution list to a great extent, however, a number of solutions popping up are sure to confuse the user.
This is where implementation of contextual knowledge comes into play. Contextual knowledge is more like adding visibility to all content created. This helps the AI simulator to read context tags of the knowledge, filter text accordingly, and show only relevant answers instead of a list of most relevant answers.
What is contextual knowledge?
Contextual knowledge is the process of carving situation-specific content by adding context to knowledge base created. This helps customers & team members with access to the right information on their preferred channel such as website, app, chatbot, CRM, or others. Contextual knowledge affiliates content generated with some goal or task and seeks fulfillment of the same in a speedy and accurate manner.
This helps the agents to search for solutions quicker than before. Agents, when trained effectively, develop an excellent understanding of the knowledge base. This is thus helpful in reducing AHT and overall call time as well. Trimmed search results indicate effective research thus laying a strong and a verified foundation for further evaluations.
Factors determining context
The context to be assigned to a particular piece of content is based on a variety of factors. These are decided from viewpoints of content generators, contact center agents, self-service integrations, and end-users of the content that shall be published and circulated.
Some of the important determinants of contextual knowledge are
      Position of user: as agent or as end user
      Location and origination of users
      Medium of distribution of knowledge
      Purpose of interaction: inform, update, or inquiry
      Online or offline channel for communication
Does your content always need contextual linking?
To tie a piece of content with a context, prime requisite is a motive. A freely standing article or blog usually do not require to be converted to contextual knowledge as it serves the purpose of content marketing and can be circulated freely to help get the organization to achieve engagements and leads.
Non-contextual knowledge indeed lays the basis for any organization to start a general conversation and indulge with their audience. This helps in establishing a transparent mechanism for feedback analysis. Creating a solution base in itself announces the actual or potential existence of a problem. To eradicate it all together requires knowing the problems from the perspectives of an end-user operating in a free market. Optimal utilization of content resources thus to pinpoint context only where needed too is made feasible in this manner.
How to convert a knowledge base into contextual knowledge?
Conversion of content to contextual knowledge is simple. Content originally created need not be changed much though the knowledge piece in consideration should be short, crisp, and addressing a particular niche. Interests of this target group itself are picked up, identified as key reasons, and applied to the knowledge.
Start by identifying tools used in process of creation. From your audiences' perspective, see if the knowledge does justice to their demands and add those exact contexts to make desired content visible first on the list. Channel of distribution used comes as next major influencer in choosing how to add context. Choice of channel influences the method of contexting thus being essential in conversion. Various platforms like mail, social media, chat, mobile application, etc must thus be catered with customization.
Contextual knowledge must be generated keeping the technological front in loop. Deployment of AI, ML, IVR, NLP, intent identification, meta-data, semantic search, bots, and much more directly implicate importance of technology used in contextual knowledge.
Delivery of solutions in real time affects the level to which one should go for contextualizing knowledge. It increases speed and accuracy making room for lower AHT, higher FCR, and better SL, CX, and CSAT scores.
Impact of context on knowledge management
      Establishing relevance between query put in and solution given
      Providing agents with highly refined content
      Speeding the overall resolution time
      Standing by the users on self service platform
      Fetching relevant information to each department on a common platform
      Generating reports on performance statistics and deriving pattern from raw data
Future of contextual knowledge: proceduralized context
A further narrowed down view of contextual knowledge lies in development of the context. Proceduralized context includes studying the reasons and basis for allocating context tags to knowledge with a fine-toothed comb. This makes certain that the contexts applied are accurate and support requirements of all users of knowledge base. This also helps SMEs to know their exact audience and to identify the framing of each context before it is tied up to any task, goal, or department.
Conclusion
Knowledge management has always been a tricky endeavor and requires direct supervision of experts even after a delegation of work to automated and manually operated channels. It has always been known that technology is variable. Knowledge management did assure stability in creation and circulation of organizational information.
However, to assure quality of this information without compromising quality of work output, it is now essential to brush up the content used. Content includes everything i.e., text, link, image, video, media, graphs, and infographics. Contextual knowledge ensures credibility of this content to teams dependent on the same for operations and functions of their organization.
Categories: