Charismatic leadership: the foundation to a concrete organization
Posted On: October 29, 2020 | 9 mins read

61 Views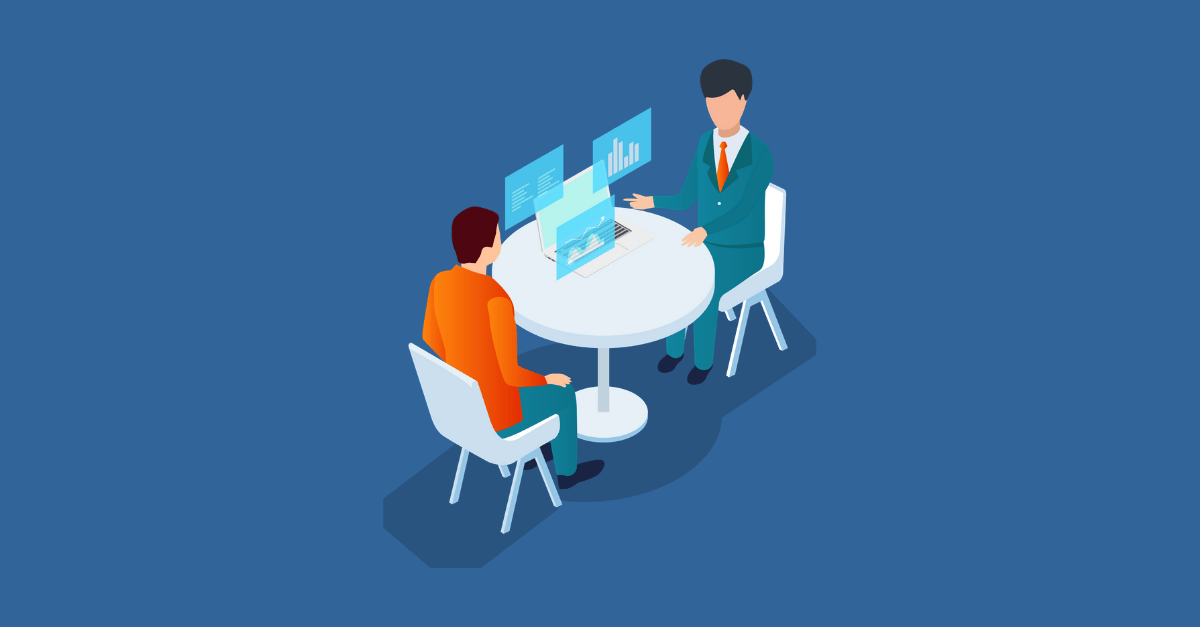 The journey of any successful business has always been marked by leaders driven by conviction and commitment to their vision. Charismatic leadership is leadership that requires being articulate, skillful, and influential. Possessing the ability to deeply connect with people, charismatic leaders are valuable for companies, especially during a downturn in business. These leaders use their communication and personality to gain followers, communicate ideas, emphasize social bonds, and maintain an emotional balance in times of pressure.
Charismatic leaders have a crucial role in the process of knowledge management. Knowledge management solutions allow them to transfer their skill and expertise to employees via knowledge programs, live workshops, and discussions. It is imperative to not only constantly create knowledge for oneself, but to contribute towards creating value for the organization by spreading this knowledge amongst employees. An LMS will help carry a charismatic leader's ideas across an organization, and to the recruits with fresh minds.
Advantages of charismatic leadership
1. Higher employee loyalty
Charismatic leaders are skillful at encouraging and motivating employees. Their goal is to instil confidence in employees and to make them effective especially with their talents. Employee engagement and loyalty likely increases with such leadership.
2. Creating leaders
Charismatic leaders have an irresistible personality that can influence other employees to become leaders, aspiring to match the leader's qualities. These qualities can further become a part of an employee's management style.
3. Maximum productivity
Being exceptionally skilled at engaging and gaining the trust of people they work with automatically shows in the company's productivity. Employees are highly influenced by such leaders, with the best leadership inspiring higher productivity and polished work.
4. A step towards innovative ideas
These leaders are always driven towards innovation and change that can maximize productivity. They keep looking for opportunities and are open to discussing employee ideas – leadership is about delegation, not a concentration of power. Such companies are always up to date with the latest trends and evolve constantly. 
5. Establishing a strong learning and development [L&D] culture
Having a strong sense of understanding and effective communication makes these leaders focussed on the growth of the employees. They are invested in their employees and encourage them to work even when they are unsuccessful in achieving their goals. This creates a setting where employees are open to learning and do not hesitate even when they fail.
Characteristics of charismatic leadership
1. Strong communication
This helps in encouraging employees and teaches them to stay grounded at the same time. These leaders are equally comfortable in group discussions as well as one-to-one communication.
2. Maturity
With years of accumulated experience and expertise in many fields, they possess the maturity to handle every situation uniquely. They ought to behave responsibly even in unfortunate events, as inexperienced employees turn to them for direction.
3. Humbleness
They are humble in their approach towards every employee and make sure everyone's concerns are addressed. They communicate with employees about the values that they bring to the business and make their contributions count. They constantly inspire great loyalty from the employees. 
4. Skillful
Just being a leader isn't enough. Having something substantial is important. A leader who is efficient with his work will only be able to influence others.
5. Approachable
Being a good listener is something a leader must possess. If a leader pays attention and listens, the employees are encouraged to communicate their issues without a veil of insecurity and inferiority.
6. Self-monitoring
Leaders need to be aware of their position in the organization and need to be consistently updated with knowledge. They have people looking up to them and following their path. Hence, this is an important attribute.
7. Self-improvement
It is necessary to constantly improve as a leader especially with the latest trends, software, and workability. Their qualities need to stand out among others, encouraging employees to do the same.
Why the need for a charismatic leader?
Running a business in current times is a huge challenge. This situation becomes grave when leaders are inefficient and cannot perform productively to encourage others in the organization. Charismatic leadership can get the best out of the employees, communicating with a deeper understanding and encouraging others to grow as future leaders too.
It is difficult to hire and retain skilled employees and even tougher to retain customers. Both these sets of people are attracted to a company that can communicate, analyze, and ultimately, operates better. A charismatic leader ensures that these aspects are taken care of and creates great possibilities for customers as well as the company.
Problems tackled by a charismatic leader
A successful charismatic leader is one who can create a vision for a company and encourage others to follow or take up the cause. Quality to empower people through this vision can eventually benefit the organization.
Let's consider an example of a failing business.
At this point, a charismatic leader can motivate the employees with his vision to get them to work towards their goals. The message of a better future needs to be filled with confidence, logical reasoning, and encouragement. The right motivation can boost people's ability to do their jobs effectively.
Another important aspect is the shared vision which guarantees a better workplace and culture. Since everyone in the organization is aware of objectives, they are working towards a common goal. There is no personal gain – rather it is a combined effort for the enterprise. Creating a strong sense of belonging becomes easier when everyone is working towards the same achievement.
Good leadership examples
1. How Starbuck's CEO handled the company
Starbucks is known for giving exceptional treatment to the workers. When a tragedy struck in 1997 in Washington D.C stores, the CEO took the plunge to save the situation. When robbers struck one of their stores, CEO Howard Schultz spent the entire week with the employees and families in that area instead of the usual press conference. This compassionate leadership helped heal the families and instilled the narrative that Starbucks truly cares about its employees- increasing applications and lowering churn.
2. How Nelson Mandela's father decided on the tribals
Nelson Mandela's father was a tribal leader who would hold meetings for people irrespective of their statuses – where everyone was entitled to an opinion. Later on, Mandela followed his father's guidance and applied the same principles to his work – people will listen to a leader who listens to them.
3. Toyota's transparent communication during their loss
Toyota had announced 2.3 million vehicles with faulty brakes. This was followed by extreme outrage from the customers. Lawsuits were filed. Instead, of letting the PR team handle the press, Toyota decided to have a live broadcast on a popular website. Toyota's openness minimized the damage to a great extent.  
Knowledge management is focused on knowledge sharing for benefit of the company. It is not much about control but about sharing, collaborating, and creating a collective learning environment. Using a KM platform with an LMS, charismatic leadership traits can facilitate effective knowledge sharing across the organization through regular discussions, workshops, training programs, and even one-on-one communication. This collaborative work environment boosts the workforce as a unit and pushes every individual to bring out their best.
Categories: