Asynchronous learning: Need of the hour
Posted On: November 11, 2020 | 9 mins read

46 Views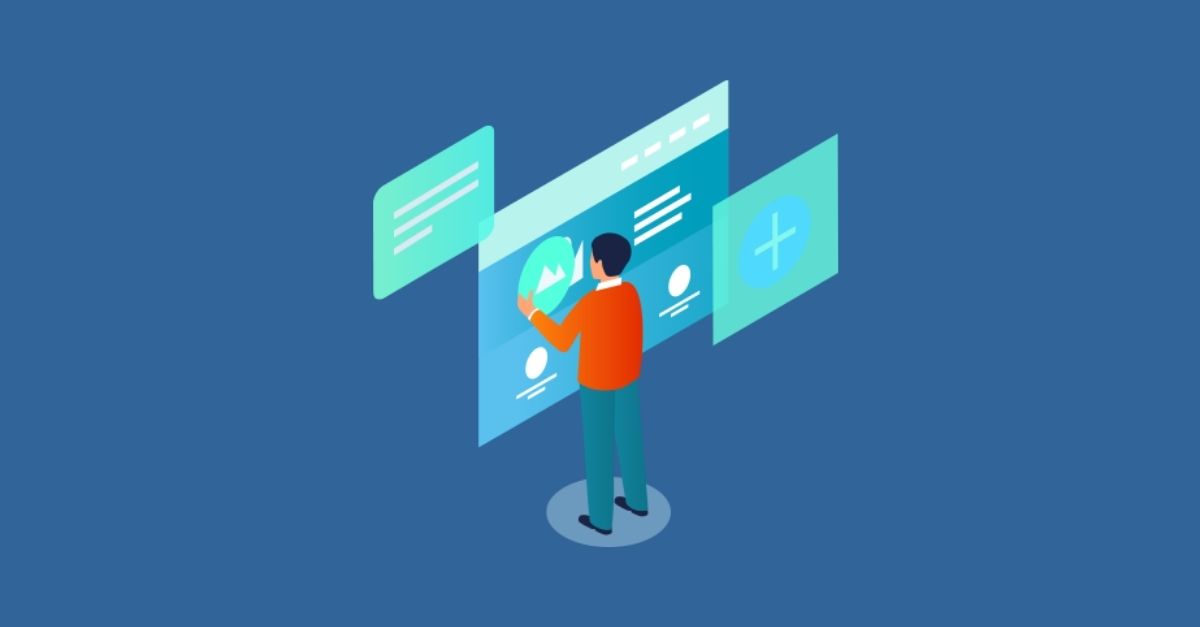 Ever since global breakout of the pandemic, people have been adjusting to major life changes that it has brought along the need for. Along with several other things, elearning has now become the 'new normal'. As a result, asynchronous learning is the best way to go about knowledge consumption. And with the right kind of knowledge management system, it can do wonders.
But first, what exactly is asynchronous learning?
Asynchronous learning is a type of virtual or online learning. It is the consumption of knowledge and learning that does not occur in same place or at same time. With digitalization of the world, asynchronous learning has become an increasingly used method of knowledge enhancement. This learning also encourages the practice of self-study. People learn from instructions and videos online. They also learn from each other via emails, online discussions, eLearning systems, and the likes.
A feature that works most in its favor is that asynchronous learning allows a very convenient exchange of information, without facing the constraints of time and geographical limitations. This makes it the most suitable form of eLearning in today's day and age.
Need for asynchronous learning in present times
Present times call for social distancing, and learning is no exception. Stuck in present situation that is affecting the entire world at once, people have no choice but to stay cautious. But staying preventive cannot come at the cost of pausing one's life. This applies to everything, and remote working has flourished across the world, as has distance education.
Similarly, learning and enhancement of knowledge simply cannot be kept on hold as world may never go back to the way it was before. It's time to adopt new skills and use modern ways to continue learning despite the things happening around them. Asynchronous learning has some really strong advantages that could be of plenty of use today. They are:
Learning from home
The biggest plus of all types of eLearning is that you can do it from absolutely anywhere. There are no fixed timetables or schedules either. It is available to you at your convenience. As opposed to its counterpart, organizational training forum based learning is specific, narrow, and caters to a very limited set of audience.
Reduced work for managers
When applied at workplaces, asynchronous learning can make drastic differences. For one, it enables employees to self-learn and guides themselves. This reduces burden on the managers and supervisors, making them available for other work demands that may need attention.
No repetitive work
Learning online is organized and time-efficient. Systems are trained in such a way that the user does not waste any time in carrying out same tasks repeatedly. Everything is planned and takes place accordingly. This leads to a boost in productivity and saves both time and energy.
Other advantages
While synchronous learning has been the preferred style of education and knowledge sharing, times are rapidly changing. All the problems that mankind is facing today have undoubtedly made it clear that asynchronous learning is what we need at present. Its many advantages currently outweigh its counterpart's. Some of those benefits are:
1. Scalability
Extremely easy to scale. Asynchronous learning can be used for as many people as you want, surpassing the barriers of time and place. There are no restrictions of any sort.
2. Learner is in charge
The learners can enhance their knowledge as and when it is convenient for them. No one's going to rush things or ask them to pace up. With no geographical barriers or time constraints, it makes it super easy for the learner to study or read anything that he wants.
3. Enhanced experience
As there are no limitations or boundaries to asynchronous learning, it has a lot of information available at once. People can refer to multiple sources and experts and consume a truckload of knowledge, all at the same time! Naturally, the learning experience becomes a lot better than otherwise.
4. Changes can be made easily
One can continuously update and change the information they've made available online. Asynchronous learning can grow and flourish with time. As opposed to that, synchronous learning can only happen once and that too at a particular time.
5. Prioritizes individualization of learning
As this learning is open to individuals at their convenience, it can also cater to their specific requirements. Therefore, there is no fear of losing out or finding difficulty in keeping up with something. Individuals can do what suits their learning patterns the best. In synchronous learning, however, it may be a tad bit difficult to consider the personal needs of every individual.
Knowledge distribution and support agents
Asynchronous learning helps in knowledge distribution by making all the information available everywhere in the world. But it also empowers its agents and customers.
1. Sometimes customers may want to have a quick chat with support agent but are unable to due to various reasons like schedules, procedures, busy employees, etc. in such situations, asynchronous learning aids the customers to get their answers on their own, at their pace. Agents, on the other hand, can work on more pressing issues.
2. At times, when customers don't respond in stipulated time frame, they are asked to reconnect or connect later. This means the whole process has to be repeated. That is a waste of time for both agents and customers. Asynchronous systems however do not ask its customers to do so. Agents are saved from repetitive queries and customers can reply whenever they want.
3. Very often, customers have queries that have been already answered in the FAQs or have been covered by the system's knowledge base. This is a time-consuming and bad use of resources for the company. Through asynchronous systems though, customers are made in charge of their information and do not require an agent to step in. In this way, the agents can be a lot more productive than usual.
4. Asynchronous learning enables self-help and transfers some responsibility to clients or customers. As a result, agents can concentrate on things that require their time and attention. At the same time, customers become more self-reliant and happy.
Knowledge management is the base of it all
All of these benefits could end up being disastrous if the information put out is not carefully planned and managed. KM systems are programmed specifically to make sure that eLearning becomes super convenient for its users. It is through KMS that everything is monitored and kept under control.
The updates and changes that are to be made from time to time are also done using KM software. It is only when a really strong knowledge base is created that asynchronous learning will be successful. Otherwise, it could be confusing for the people using it. If not well- prepared, it could spread misinformation or inaccurate data.
The amount of information available out there is enormous. It has been distributed across channels and networks, making it extremely convenient for distant learning. But, to aid the learners, a lot of people need to be trained well in advance. The system has to be programmed to make things easy for them. All of this is possible through the right use of knowledge management and will result in a well-trained, professional, and profitable workforce.
Categories: